Buildings That Heal: A Boston-Based Architect On His Philosophy And Designing A Memorial To Victims Of Lynching
Play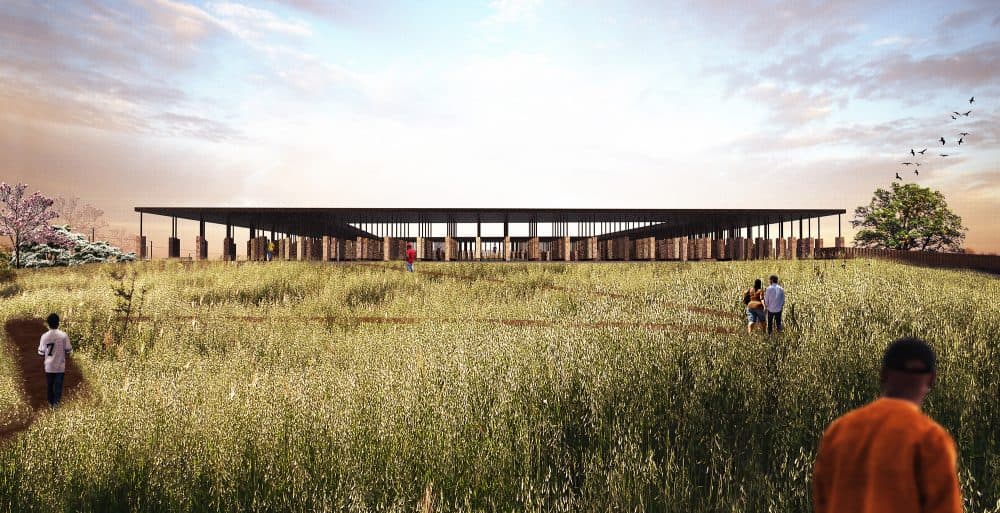 This article is more than 6 years old.
Michael Murphy is an architect, and the executive director of the Boston-based MASS Design Group. Murphy has done work around the world. But a while ago, he read an article about a man named Bryan Stevenson, and that launched Murphy on one of the most ambitious American projects he's undertaken so far.
Stevenson, lawyer and founder of the Equal Justice Initiative, wants to create a memorial commemorating the 4,075 people who were lynched between 1877 and 1950, according to the Equal Justice Initiative's research. Murphy is designing it. The Memorial to Peace and Justice will open in Montgomery, Alabama, next year.
"There's no place in this country where you can go and have an honest experience with the history of lynching," says Stevenson. This new memorial seeks to change that.
Guest
Michael Murphy, executive director of MASS Design Group. He tweets @mpmurphyjr.
This segment aired on September 16, 2016.