Week In Review: Presidential Politics, VP Debate, Gloucester Police Chief
Play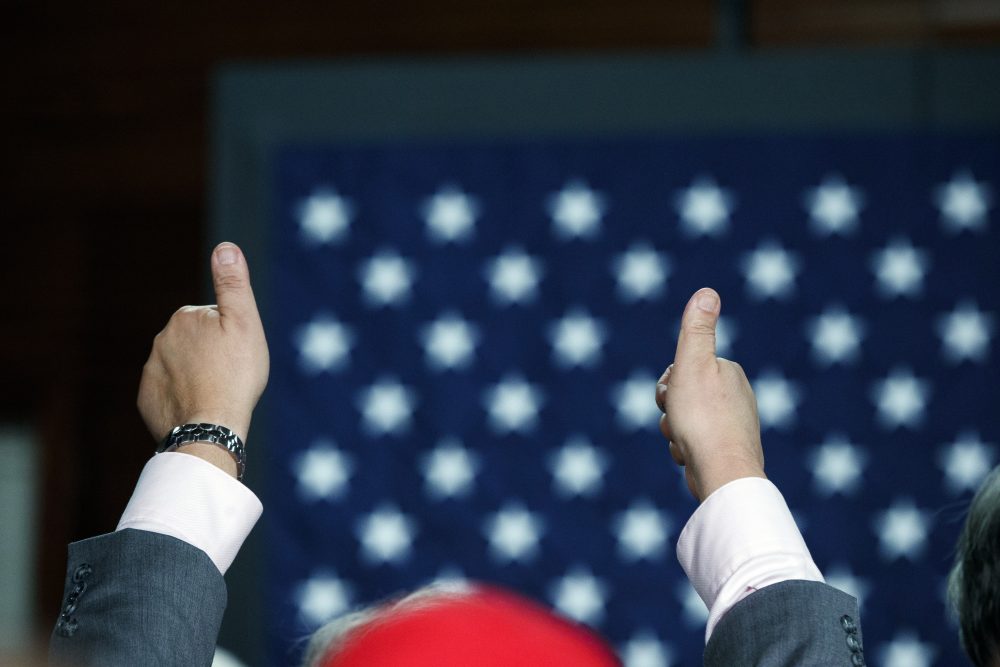 This article is more than 6 years old.
We'll look at the week's news with our week in review panel.
First, with a little more than a month to go until the presidential election, Donald Trump campaigned this week in New Hampshire, where he's locked into a tight race with Hillary Clinton. His visit comes ahead of this Sunday's presidential debate. We'll preview that debate and talk about the implications that the only vice presidential debate, between Virginia Sen. Tim Kaine and Indiana Gov. Mike Pence, might have for the presidential race.
Then, we'll look to Gloucester, where ousted police Chief Leonard Campanello struck a deal yesterday with the city to reverse his firing and instead to allow him to retire and keep his pension. Campanello is accused of destroying evidence tied to a city investigation into his personal relationships with two women.
Guests
Tiziana Dearing, professor in Boston College's School of Social Work and member of WBUR's Community Advisory Board.
Charlie Chieppo, senior fellow at the Pioneer Institute and research fellow at the Ash Center of Harvard's Kennedy School.
This article was originally published on October 07, 2016.
This segment aired on October 7, 2016.