The Many Captivities Of Esther Wheelwright
Resume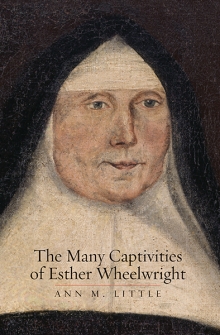 When Esther Wheelwright was 7 years old and growing up in the New England town of Wells, Maine, she was captured by the Wabanaki Indians.
She would never see her family again, but her kidnapping was the beginning of a journey that would take her deep into Native American territory, and eventually into a convent in French-Canadian Quebec.
Wheelwright eventually rose to the position of Mother Superior in a Ursuline convent, holding a kind of political power that was unusual for a woman in her time. Historian Ann Little tells the story in her new book, "The Many Captivities of Esther Wheelwright."
Guest
Ann Little, associate professor of history at Colorado State University. Her new book is "The Many Captivities of Esther Wheelwright." She blogs at Historiann.com and tweets @Historiann.
This segment aired on October 11, 2016.