Rep. Clark Supports Minority Leader Nancy Pelosi
10:30
Play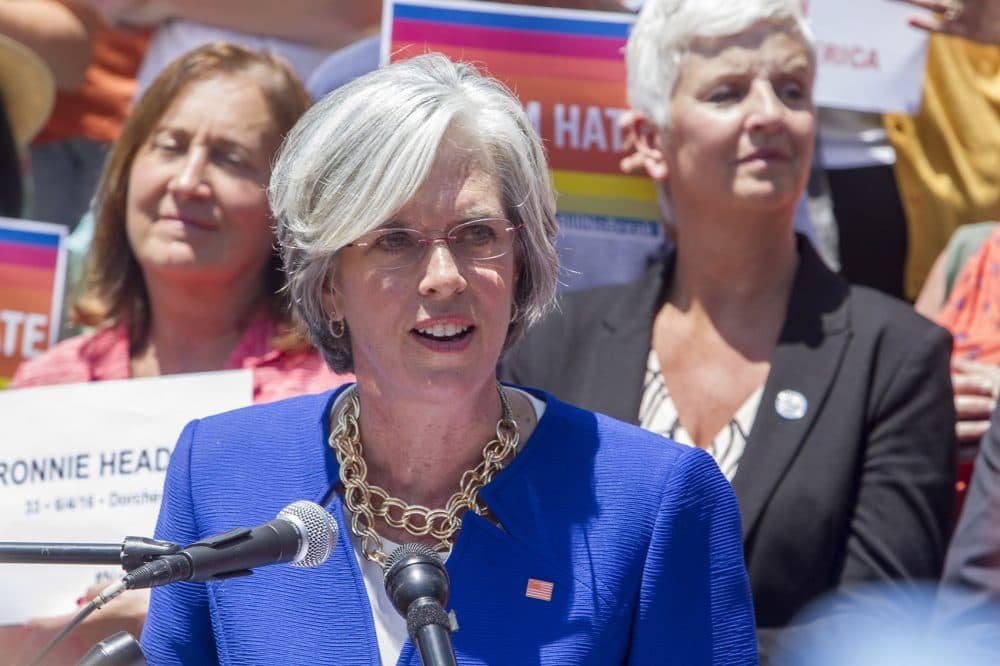 This article is more than 4 years old.
Massachusetts Democrats in Washington are reacting to President-elect Donald Trump's first choices as he begins to fill out his administration, including Alabama Sen. Jeff Sessions for attorney general, Lt. Gen. Micheal Flynn for national security adviser, and Kansas Congressman Mike Pompeo to head the CIA.
On Friday, we spoke to Massachusetts Congresswoman Katherine Clark about how the Trump administration is taking shape, and what it portends for the future.
Interview Highlights
On Trump's Administration Picks So Far
"My real concern so far coming out the transition is the appointment of Steve Bannon as chief strategist. He is a person who is known for the propaganda he put forth at Breitbart, that included many anti-Semitic, racist, misogynist articles and conspiracy theories. And having him now set up to whisper in the president's ear is of grave concern — and I think it should be to all Americans."
On What Democrats Can Do About Trump's Administration
"I think the role that we have is to draw attention to who these people are [in Trump's cabinet], what they stand for, and to continue to hold President-elect Trump to the pledge that he made. He said he would now be a president for all Americans and that's the pledge that I'm gonna hold him to. And when he puts someone who has espoused racist, anti-Semitic, misogynist views, that is not living up tot hat pledge. I think it is up to us to call him out, to make sure that the public knows and is informed of the background of the people that he is appointing."
On Giving Trump An Open Mind Without Normalizing His Positions
"I think we have to be vigilant on two fronts: One we have to make sure that he honors his pledge, that he becomes a unifying president. The first way we do that is make sure that he's respecting our constitution and our Bill of Rights for all Americans. And second, if he does that, then we evaluate his policies, proposals, legislation, people that he's filling out his cabinet with on the merits, and we take a good hard look at it and put down some markers for what we wanna see to lead our country forward and to build a strong, inclusive economy."
On The Future Of Congressional Democrats And Nancy Pelosi
"I think that we have a couple of jobs to do. One, as we go forward, as a party and a caucus, we do have to analyze where we are and I think we have to do a better job of communicating our values to the American people and how do we do that?
"We now have  race for leader of the minority party and I think that's healthy. Let's have that debate. Let's have a race. Let's have people challenge with ideas. My support, now that we know who the candidates are, remains with Nancy Pelosi because she has been a leader on the issues that matters to my constituents and matter to I think families across the country.
At the same time, I am going to continue to push, and I have found great reception in our existing leadership, that we have to bring up new members of congress who have different ideas — that we cannot become a stale caucus, that we need to have leadership opportunities for newer members."
On The Democrats' Seniority Rule In Congress
"I think we have to be willing to look at it and also remember the history of where it came from — when members of congress who were people of color, who were women, were unable to achieve leadership positions. I think we have to understand that history but also have the confidence to move forward. We are now, in the Democratic caucus, we represent America. We have such diversity and the ability to really reflect our communities, our cities, and who we are as a country and that is a strength."
On Her Message To Democrat Voters Who Are Worried About Their Party
"I may have a different response to that than many, but if we are looking forward, I would rather bet on the Democrats in the long term than the Republicans. My basic belief is that the Democratic message is one of economic opportunity for everyone. And the way we put that in place is investing in education, investing in our infrastructure, investing in innovation and research — those are the issues that Democrats work on and promote and that is the vision that I don't see coming out of the Donald Trump campaign. I would be thrilled if he did a 180 change of course of direction and embraced that vision. People want a fair shot."
On Her Legislation On Presidential/Vice Presidential Conflicts Of Interest
"Currently, federal executive branch employees... are prohibited from participating in a government matter in which they or their immediate family has a financial interest. The president and vice president have always been exempted for that because of the complexity of the issues that they deal with But it has become the history of modern presidents that they all have used some form of blind trust to voluntarily divest their assets.
"And what we're seeing in President-elect Donald Trump is a very complicated, very large business holdings. We know that there is at least one federal contract, there are loans from foreign countries — the bank of China, Germany — but we don't have a lot of information because he never did release his tax forms. So we don't have as much information as we do about other presidents coming in.
"And what he is proposing is not to go the blind trust way, but to turn his businesses over to his children. And I think it is time in this day and age, especially with not only the risk of actual conflict of interest arising for President Trump, but the perceived conflict. I think this is a common sense extension of what has become the voluntary practice of modern presidencies."
Guest
Katherine Clark, congresswoman from the Massachusetts 5th District. She tweets @repkclark.
This segment aired on November 18, 2016.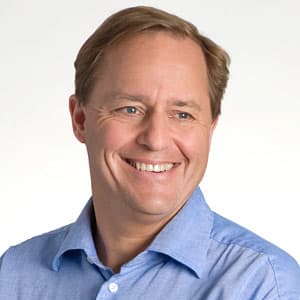 Anthony Brooks Senior Political Reporter
Anthony Brooks is WBUR's senior political reporter.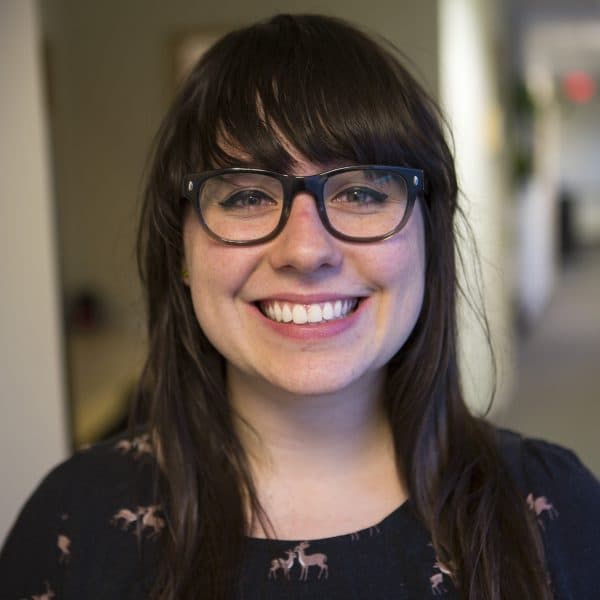 Kassandra Sundt Producer/Reporter
Kassandra Sundt was a Radio Boston producer and reporter at WBUR. She started at the station as a Here & Now intern in 2010.