Cambridge Resident Recalls Saturday's 10-Alarm Fire
03:57
Play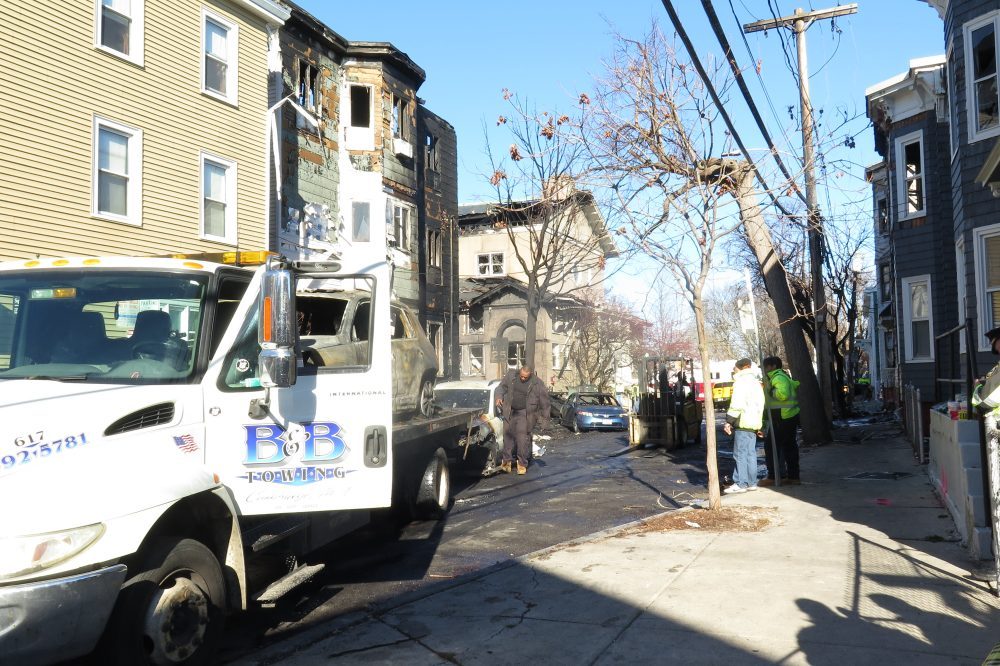 This article is more than 4 years old.
More than 125 people are trying to piece their lives back together after a massive 10-alarm fire tore through their Cambridge neighborhood Saturday.
The fire began around 3 p.m. and damaged 16 structures. There were no fatalities or serious injuries reported. Officials are still investigating the cause and say there is no evidence it was set intentionally.
Dana Fuller says he lived next to the house where the fire is believed to have originated. His family has owned the house on Berkshire Street since 1930.
Fuller says he was having a quiet Saturday afternoon. Then, the fire broke out.
"I was on my couch, watching TV, the door bell rang. The house next to us had been being renovated, and at this point it was totally gutted. And the doorbell rings, and I don't recognize them so I buzz them in and I say 'What's going on?' and he says 'Hey, the house next door is on fire.' I'm like, 'What!' and I run downstairs in just a T-shirt and some sweatpants, and I run downstairs, and I look outside, and the house next door that they were working on, the first floor of the house next door is in flames. So this guy who rang my bell, he takes off running down the street. I ask if he called 911, and he says, 'Yeah!' but I don't hear any sirens, so I call 911 to make sure. So in a matter of two minutes, the whole neighborhood, three, four, five homes were on fire. The flames had shot across the street. I'm frantically panicking, calling 911, 'Get here! Get here! Get here!' Watching within a minute, my house was on fire, the houses across the street were on fire. If this would have happened at night, the good thing is nobody got hurt. If this was to happen in the middle of the night, and not the middle of the afternoon. The way everything went up, and the way in which everything ignited, there would not have been time for people to get out of their homes. So, you take away the positive things. Like, hey listen, I lost every single thing that I own, but all those things can be replaced."
Fuller says he last 48 hours have been a blur for him and his neighbors.
"It still hasn't sunk in. I'm still in a state of shock. It's a shock when you're watching the whole neighborhood go up in flames like that. It's property — my mom grew up in that house. My grandfather bought it just under a hundred years ago. So, it still hasn't sunk in. They tore the house down, what's left of the house, they tore it down last night. We went by the scene today, and it's still a state of shock."
Fuller and many of his neighbors have lost everything. But he's is trying to look for the positives.
"It's great the way the communities coming together and rallying around the people have lost everything that they have. It's just, that's just so great to see. That Boston Strong spirit that everyone is exhibiting with the mayor's fire relief fund, and all the well wishes, and the 'What can I do to help? What can I do to help?' from all my friends and all the family, and even strangers in the neighborhood. So that's great to take away. At the end of the day, you've got to stay positive in a situation like this. Getting down, and feeling bad for yourself, and 'why me!' and this and that, that's not productive to producing anything positive. You've got to stay positive, and say 'Hey listen, I'm alive. That could have been completely different. And everything that I lost, possessions, they can be replaced.' "
Cambridge city officials say those who are looking to help can donate to the Cambridge mayor's relief fund.
Guest
Dana Fuller, Cambridge resident
This segment aired on December 5, 2016.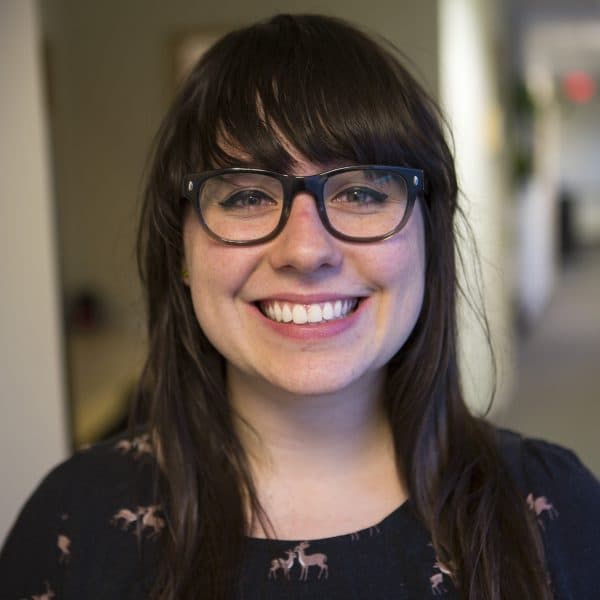 Kassandra Sundt Producer/Reporter
Kassandra Sundt was a Radio Boston producer and reporter at WBUR. She started at the station as a Here & Now intern in 2010.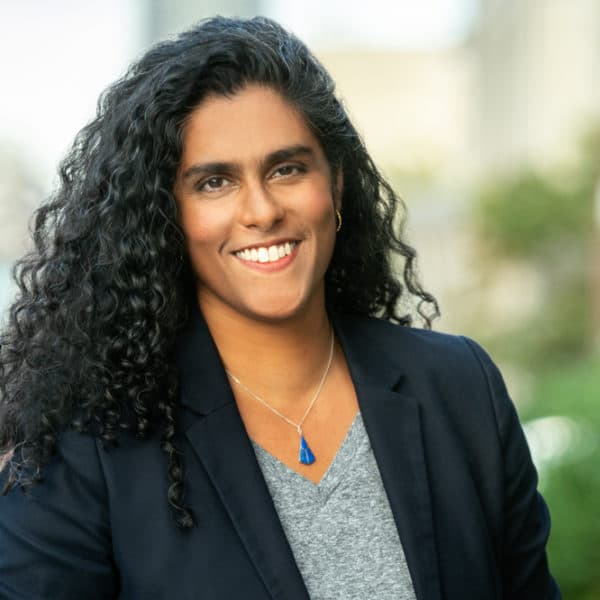 Meghna Chakrabarti Host, On Point
Meghna Chakrabarti is the host of On Point.