Chair Of The Mass. Democratic Party Reflects On The Election
12:59
Play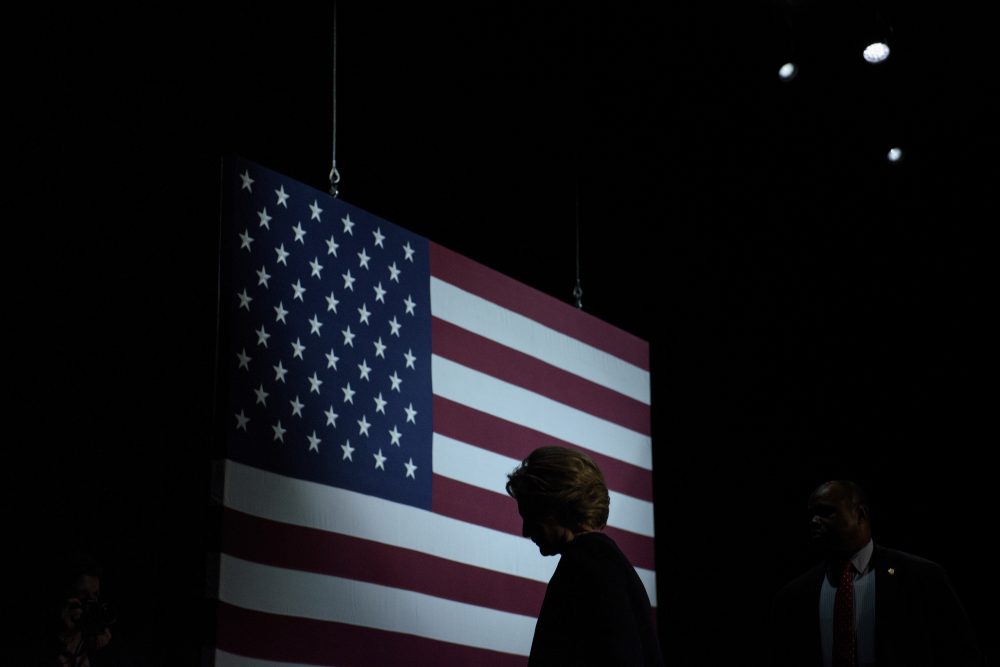 This article is more than 4 years old.
This week, we're hearing from the chairs of the two major political parties in Massachusetts.
Gus Bickford, the new chairman of the Democratic Party, elected November 14th after edging out Steve Kerrigan. Bickford is a longtime Democratic operative, who worked on the campaigns of John Kerry, Barack Obama, Hillary Clinton, Elizabeth Warren, Martha Coakley, and many others.
Bickford replaced Tom McGee, state senator from Lynn. Bickford has said his top priority will be helping a Democrat win the governor's seat in 2018.
Guest
Gus Bickford, chair of the Massachusetts Democratic Party. He tweets @gusbic.
Interview Highlights
On criticism that Democrats lack presence on the national stage
"The Democratic party may not have a national voice frankly, because we are in the process of electing a national chair.
"That being said, [Senator] Elizabeth Warren couldn't be more out front and a stronger voice than many other people. I think you've seen our congressional delegation stand up. So there are Democrats there and a lot of time people forget that they are the Democrats and voices of the party and I think here in Massachusetts we've got — I've been in meetings for the last 14 days where people are really looking for and doing terrific work."
On if the party needs new leadership
"More than two-thirds of the House members chose, I wasn't part of that. More than two-thirds of our membership in Massachusetts chose Nancy Pelosi.
"I think that we've got great diversity in our party. I think that we need to and we are recognizing that we need to deliver our message better and in a different way. And I don't think that we didn't hear that message and I think the leaders in our party quite clearly are pushing us to do just that — make sure that we delivered at a local level and we speak in frankly, the messages that people can understand and see what makes a difference at a local level."
On Massachusetts Democratic Congressional delegation challenging Trump
"I think that one of the unique things that we have specifically here in Massachusetts is we've had a governor that says let's wait and see. Well, I think we've waited and seen long enough and so we're gonna have our congressional delegation, our state delegation, many leaders like me, talking about how can we have a nominee who, for the Department of Energy, wants to frankly do away with it, when we're trying to close the Pilgrim power plant in 2019. Who is gonna take care of those fuel rods?
"Our congressional delegation will be out front on that and we'll position the governor and many other Republican leaders on a national level to say wait, you have to stand up and do what's safe for the citizens of Massachusetts and safe for the citizens of this country."
On the Massachusetts voters who voted for Donald Trump
"It's a wake-up call for the towns that voted in favor of Donald Trump over Hillary Clinton. But I will go back to some of the strongest leaders that we've had here in Massachusetts — Ted Kennedy — it was rare that he would win with 80 percent. He wouldn't. We would always have a 33, a 37, a 44, a 46 percent that would vote against some of the strongest [Democratic candidates] -- by the way, who would work across aisles and really do what was good for the people of this country and here in Massachusetts."
On convincing voters to vote for a Democratic governor
"The governor ... was out front, put his name and his face, his reputation on frankly, the question two — which is how we would restructure the formula for funding charter schools and education ... And specifically, what we did in that case is we delivered the message at a very local level so that people in each community would understand it would make a difference in their community.
"We had 237 school committees across the state who said this isn't a good thing but more importantly, there are 351 communities, 333 of those 351 communities voted against question two. That's not close. That's a shellacking. And the governor and his people outspent us by $10 million.
"So we need to do the same thing and point out the differences that we have with the governor. We do want him to work together with legislature and we want our legislative leaders to work with him but frankly, we also want to point out why it would be better for them to have a Democrat in the corner office after 2018."
On his criticisms of Governor Charlie Baker
"He cut many of the programs that are important. He cut monies for Gloucester, he cut monies for other new programs and offices that were to be put in place to help on the opioid crisis. They no longer stand ... we've gotta see what happens behind the scenes. One of the things that has happened twice is he's taken tough moves and then he's run away and not defended them. We'd like to see him stand here and say why it's important at this cycle to make those moves."
This segment aired on December 14, 2016.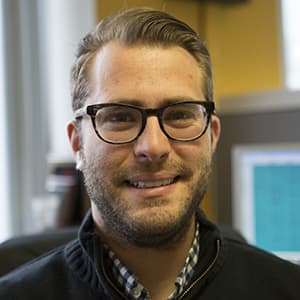 Jamie Bologna Producer/Director, Radio Boston
Jamie Bologna is producer and director of Radio Boston.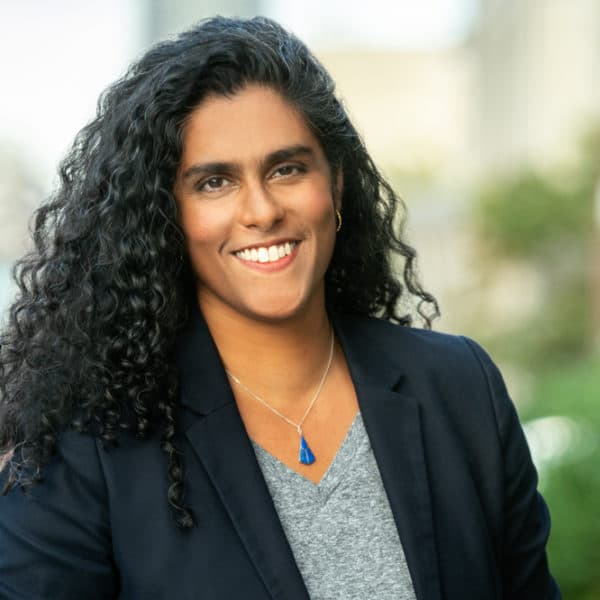 Meghna Chakrabarti Host, On Point
Meghna Chakrabarti is the host of On Point.