Bristol County Sheriff On His Proposal To Use Inmates To Build Border Wall
20:05
Play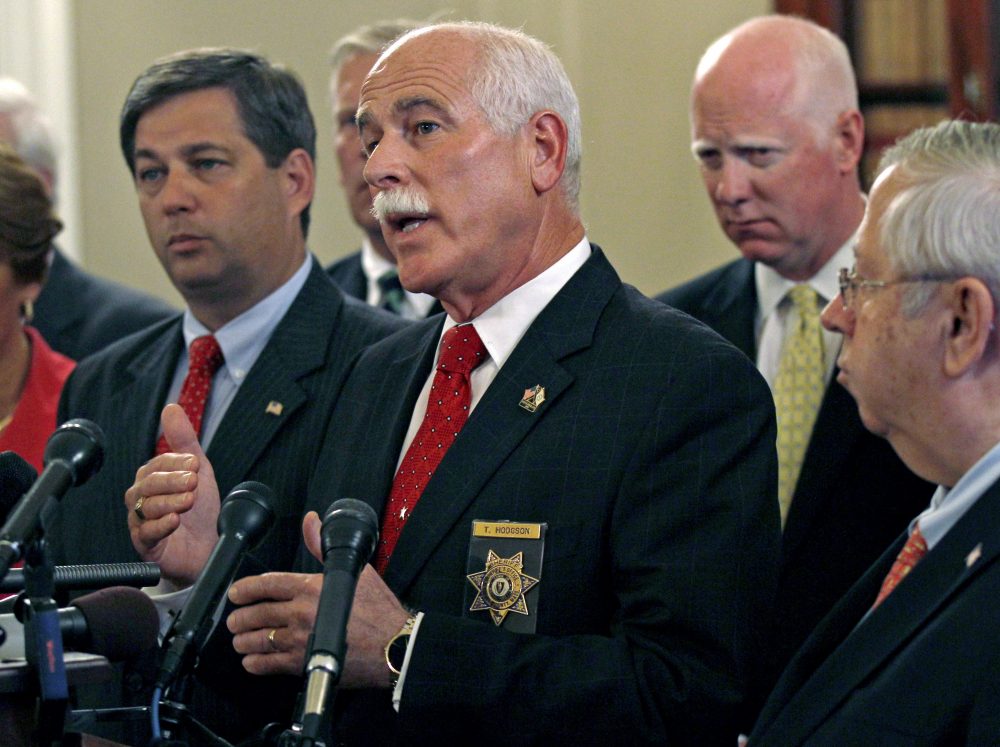 This article is more than 3 years old.
Bristol County Sheriff Thomas Hodgson has proposed a program to use inmates to help build a wall along the U.S.-Mexico border -- a campaign promise of President Donald Trump.
Sheriff Hodgson calls the program Project NICE, short for National Inmates's Community Endeavors. He says inmates could also be used to respond to natural disaster sites or other public works projects.
He joins us to discuss the program and take calls from listeners.
Interview Highlights
On what Project NICE would do
"Well, first of all it would allow inmates, who by the way, would volunteer for the project, to be involved in this instance from around the country. Inmates would respond to that infrastructure project and provide the free labor that taxpayers otherwise would have to pay for and at the same time, give them the opportunity to be involved and a chance to begin rehabilitating themselves through creating a work ethic as to preparing for reentry and get on a trajectory where they can have something on their resume that they've done good for the country. And also use as a reference for their opportunity to get jobs.
Keep in mind, too, the wall that they would be building would actually prevent people from illegally entering the country and taking jobs that they otherwise themselves might be able to apply for when they get released."
On the ACLU of Massachusetts' criticism that using inmates to build a wall equates to modern day slave labor
"Number one, I don't know anybody in our history who volunteered to be slaves so their premise is absolutely ridiculous in that regard.
Secondly, if you want to talk about slave labor, how about the fact that these people who are coming in here illegally are being used in a form of modern day slavery because they're being hired by companies illegally to undercut legitimate companies who otherwise would be getting work for legal residents and for American citizens.
And frankly, putting these people in these positions of sometimes hard labor with no medical coverage when they get hurt, they're dropped off at emergency rooms and maybe never able to work ever again in their lives, so the ACLU wants to talk about real, legitimate, modern-day slavery, they ought to be talking about how people who are coming in here illegally are being used by people."
On whether Project NICE is all about politics
"It's not. Originally, we were involved in the relief effort for Haiti. We didn't send our inmates to Haiti, but we set up a relief operation at our facility and sent a tractor trailer load of supplies that the inmates participated in by folding clothes everyday, sorting toys and putting them in military transport boxes, knowing that they were involved in a national relief effort. So this is an initiative that didn't start with the wall.
This is something that started going back probably over three years ago. I started this national initiative talking to national sheriffs about the idea that we need to do this to help get communities back on their feet, to help infrastructure projects, whether it's assisting with the laying of pipes in Flint, Michigan where they've had that contamination problem and the resources haven't been available to get that job done.
So it really is not about politics, it's about doing something good for America ... for example if you look at what happened on 9/11, we didn't say to New York, 'Hey listen, you all were attacked in New York and that's your problem, it was on your territory.' People not only from all over the country, but all over the world, from all different walks of public safety, came forward because it was bigger than just something happening in some city or some county, it was something that affected all of America...
... If you push the politics aside ... if it were Hillary Clinton's beautification national garden somewhere, nobody would say a word. But it really has a lot to do with the fact that many people who resisted the election ... don't like the idea of a wall and I understand that, respect that.
But ... if you take that away and you simply look at a project for the taxpayers, for the inmates, to be rehabilitated, it's a great opportunity and a great win-win for everyone."
On whether the Trump Administration has responded to the plan
"We've not had a response at all and they may not feel that it's something that they want to take advantage of and that's fine. We're still going to continue with our national initiative around the country and we're going to do everything we can to offer it to people. I'll be at the national sheriff's conference this coming month and I'll be talking about it more with other sheriffs who are very excited about it."
Editor's Note: In the conversation, Sheriff Hodgson references a border wall between Mexico and Guatemala. There is no evidence to suggest that there is anything more than some fencing and border posts.
Guest
Thomas Hodgson, Bristol County Sheriff. He tweets @sheriff_hodgson.
This segment aired on January 23, 2017.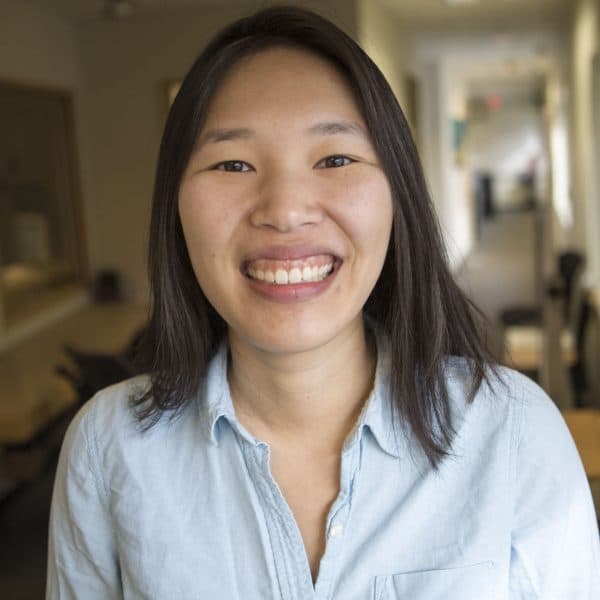 Alison Bruzek Associate Producer, Radio Boston
Alison Bruzek was a producer for Radio Boston.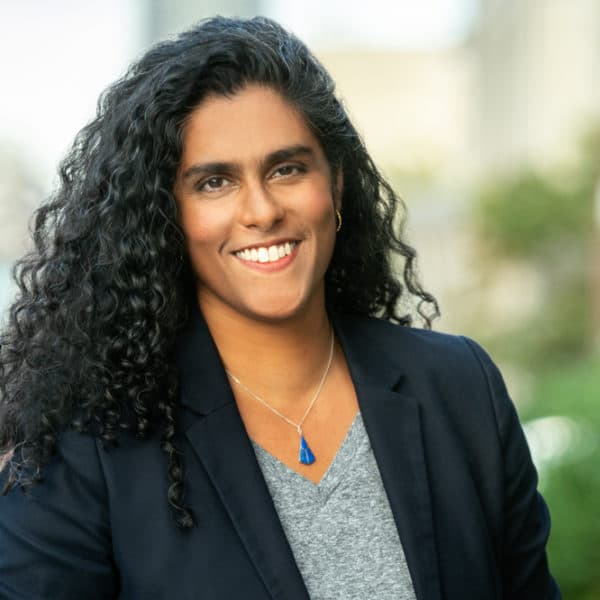 Meghna Chakrabarti Host, On Point
Meghna Chakrabarti is the host of On Point.