WBUR Poll Finds Only 44 Percent Of Mass. Voters Think Warren Deserves Reelection
Play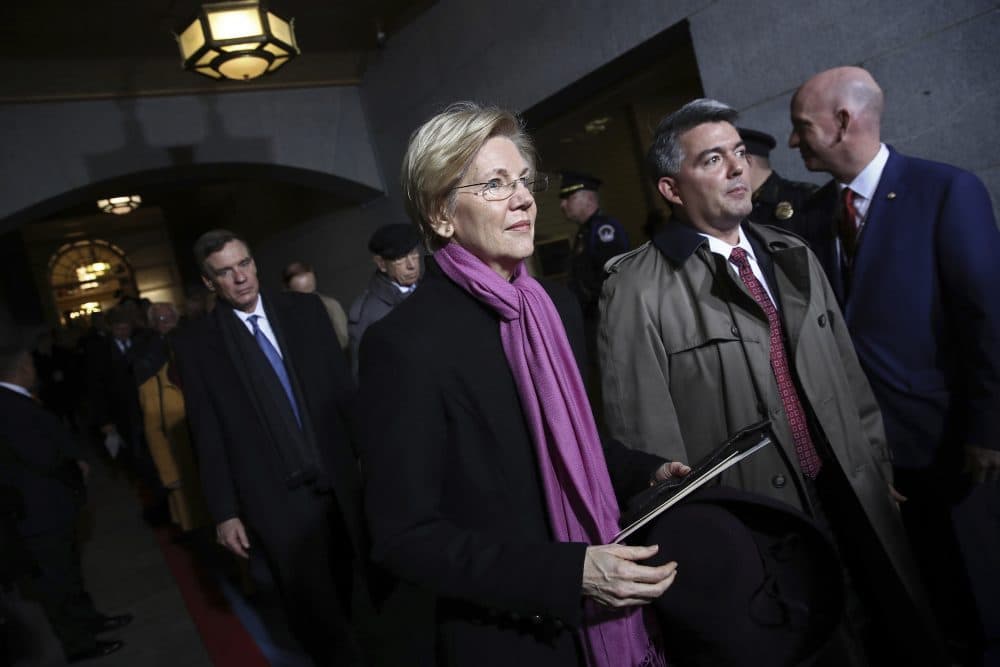 This article is more than 5 years old.
On the national stage, Massachusetts Sen. Elizabeth Warren has gained notoriety as one of the most vocal critics of President Trump. At the Boston Women's March on Saturday, she vowed to "fight more passionately than ever, not just for the people whom Donald Trump supports, but for all of America."
But a new poll from WBUR shows that only 44 percent of respondents think Sen. Warren "deserves reelection." By contrast, 46 percent of respondents believe that it is time to "give someone else a chance." Fifty-one percent of voters have a favorable view of Warren.
Guest
Steve Koczela, president of MassINC Polling Group. He tweets @skoczela.
This article was originally published on January 23, 2017.
This segment aired on January 23, 2017.