Victims Of Child Sex Trafficking Take On Backpage
Play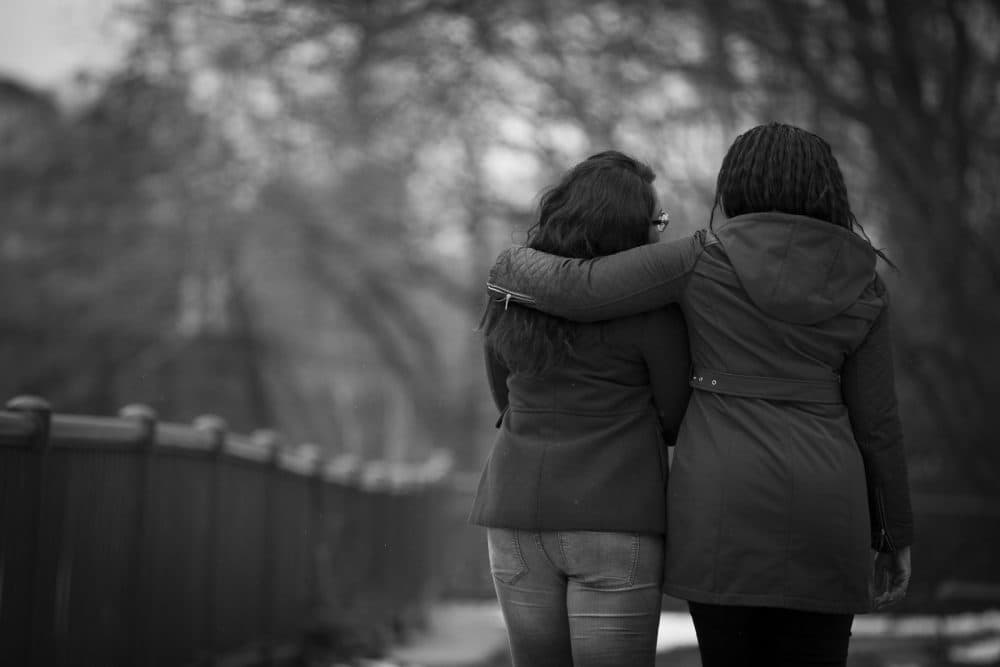 This article is more than 6 years old.
The new documentary "I Am Jane Doe" tells the stories of victims of American child sex trafficking. What happens to these children is shocking. And it's everywhere, due to the internet and — as one mother in the film says — one company in particular, backpage.com.
Backpage is the second largest online classifieds site in the United States, second only to Craigslist. A 2017 Senate report found that Backpage supports 80 percent of all sex advertising online. Much of it is legal. But as the documentary reveals, there are hundreds of thousands of young children who are trafficked on the site.
Several of those young victims and their families are trying to hold Backpage accountable. They've sued the company, and one of those lawsuits originated in Boston. Three young "Jane Does" took their case all the way to the Supreme Court. But earlier this month, the nation's highest court decided not to hear the case. So a lower court ruling stands. It found Backpage is not liable for the content on the site. But the "Jane Does" are not giving up their fight.
"I Am Jane Doe" opens in select cities Feb. 10.
Guests
Mary Mazzio, documentary film director and founder and CEO of the film production company 50 Eggs, Inc. She tweets @marymazzio.
Sara Loe, mother of Jane Doe #3 and one of the plaintiffs in Doe v. Backpage.com. (WBUR has agreed to use the pseudonym Sara Loe, which is also used in court documents, in order to protect this woman's and her daughter's privacy.)
This segment aired on January 24, 2017.