Former U.S. Attorney Carmen Ortiz On The Role Of The Justice Department, Firing Of Yates
12:49
Play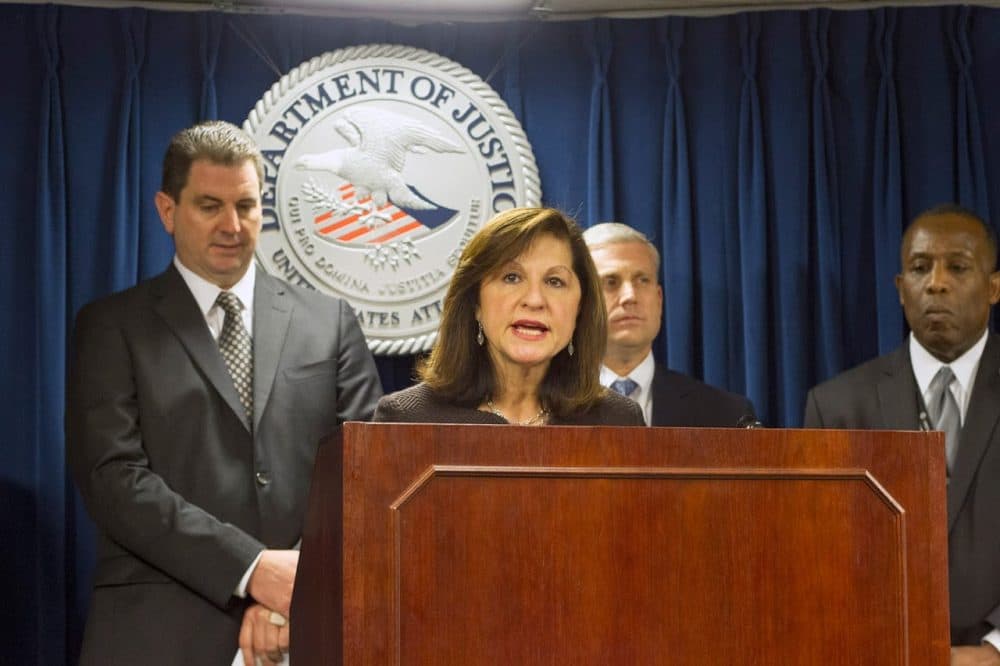 This article is more than 3 years old.
The Trump administration is defending the president's decision to fire Acting Attorney General Sally Yates Monday night. President Trump said Yates "betrayed" the Department of Justice when she wrote a letter to department lawyers saying that she is "not convinced that [Trump's] Executive Order [on immigration] is lawful."
Tuesday, reporters asked White House Press Secretary Sean Spicer what Yates' dismissal indicates about Trump's relationship with the Justice Department.
"That is a position of leadership that is given to somebody who is supposed to execute orders that are handed down to them properly, of which that executive order was 100 percent done," he said. "Ironically, it went through the Department of Justice's office of legal compliance. So the idea that it went through entire process, which they were part of, and then she chooses not to execute it is not only bewildering, as well as defiant."
We turn to a former federal prosecutor for her take on the role of the Justice Department in enacting or defending orders from the president.
Guest
Carmen Ortiz, former U.S. attorney for Massachusetts. She stepped down from her post Jan. 13.
This segment aired on January 31, 2017.