Sports With Bill Littlefield: Patriots Players' Protest, Paul Pierce Return
08:29
Play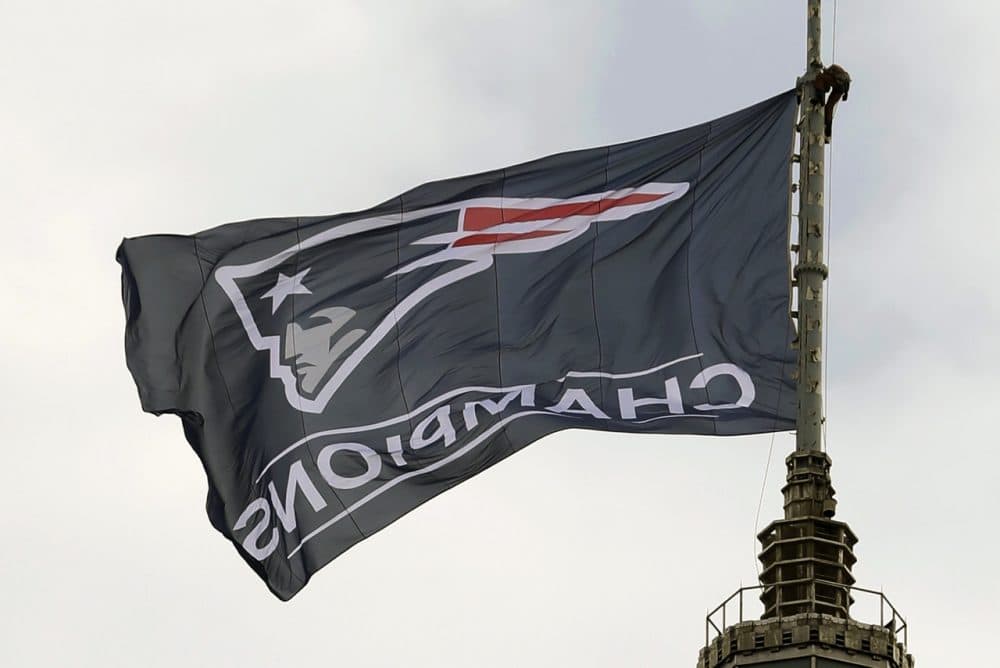 This article is more than 3 years old.
We check in on the world of sports with Bill Littlefield.
Devin McCourty & Martellus Bennett Decline White House Invite
Patriots Defensive Captain Devin McCourty is the second Patriots player to say he will not be accepting President Donald Trump's invitation to the White House. McCourty joins teammate Martellus Bennett in declining the traditional invite.
Both players say their decision not to attend is because they oppose President Trump. Bennet says that though he won't attend the celebration, he doesn't fault any teammates who do plan to go.
"I support those guys," said Bennet, "If whoever wants to go I still support those guys as well but it's just a personal belief and a personal things for me."
Red Sox Soon Headed South
Also, attention is turning to Florida for the Red Sox's spring training with the first full-team session scheduled for next Friday. One big noticeable absence at training this year? Big Papi. David Ortiz wrapped up his final season in October.
Paul Pierce Returns To The Garden One Last Time
Boston fans are also saying goodbye to Paul Pierce, who spent 15 years on the Celtics. Pierce played his final game as a Los Angeles Clipper at TD Garden last Sunday. While the Clippers lost, the game was quite the finale for Pierce. In the final 19-seconds of the game he scored a three-point shot and Boston fans, all sporting Pierce's old Celtics jersey, went crazy.
The game was a sentimental one for Pierce, who values all the love that the city of Boston has given him over the years.
"This is something I truly feel tonight, an appreciation of what I've been able to give this city and what they've been able to give me not only on the court but off the court too," said Pierce.
Pierce says the final three-point basket was the perfect way to say goodbye to the garden.
"Glad I was able to cap it off in my last game in the Garden," said Pierce, "at least I can say I put one last bucket in."
Three-Pointer Prodigy
An 11-year old boy named Asher Lucus is giving NBA players a run for their money. Lucas made three half-court shots in a row at the University of North Carolina versus North Carolina State game last month and the video of it went viral.
Guest
Bill Littlefield, host of NPR's "Only A Game," which tweets @OnlyAGameNPR.
This segment aired on February 8, 2017.