Week In Review: Voter Fraud Allegations, A.G. Healey, President Trump's Press Conference
25:00
Play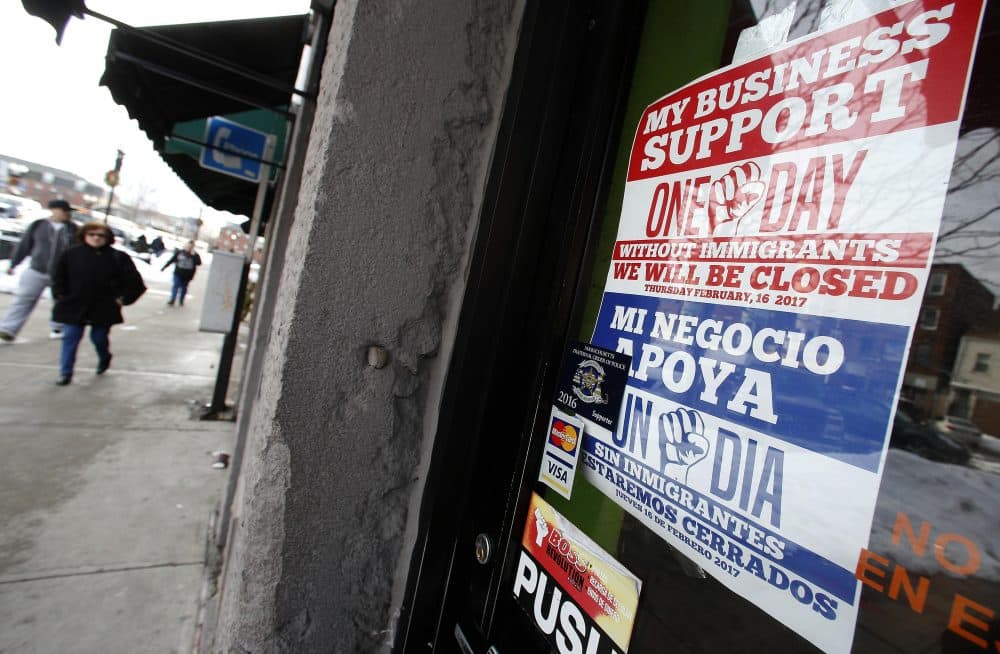 This article is more than 3 years old.
Massachusetts Attorney General Maura Healey has been in the headlines on several issues this week, including immigration. Speaking to the Boston Globe on Thursday, she said, "My heart goes out to our immigrant communities who have experienced tremendous fear and anxiety ... You are safe. I've got your back, your mayor has got your back, and there are people all over the state who have got your back, and the governor has been clear about this as well."
Healey's comments came on the so-called "Day Without Immigrants," a day when businesses across the country shut down and immigrants refused to spend money, all in order to show how much they contribute to the country.
We'll talk about immigration, as well as President Trump's allegations of widespread voter fraud in New Hampshire and his wide-ranging press conference, in our week in review roundtable.
Guests
Jim Stergios, executive director of the Pioneer Institute. He tweets @JimStergios.
Arline Isaacson, co-chair of the Massachusetts Gay and Lesbian Political Caucus.
This article was originally published on February 17, 2017.
This segment aired on February 17, 2017.