Week In Review: New Immigration Rules, Transgender Bathrooms, Criminal Justice Report
27:30
Play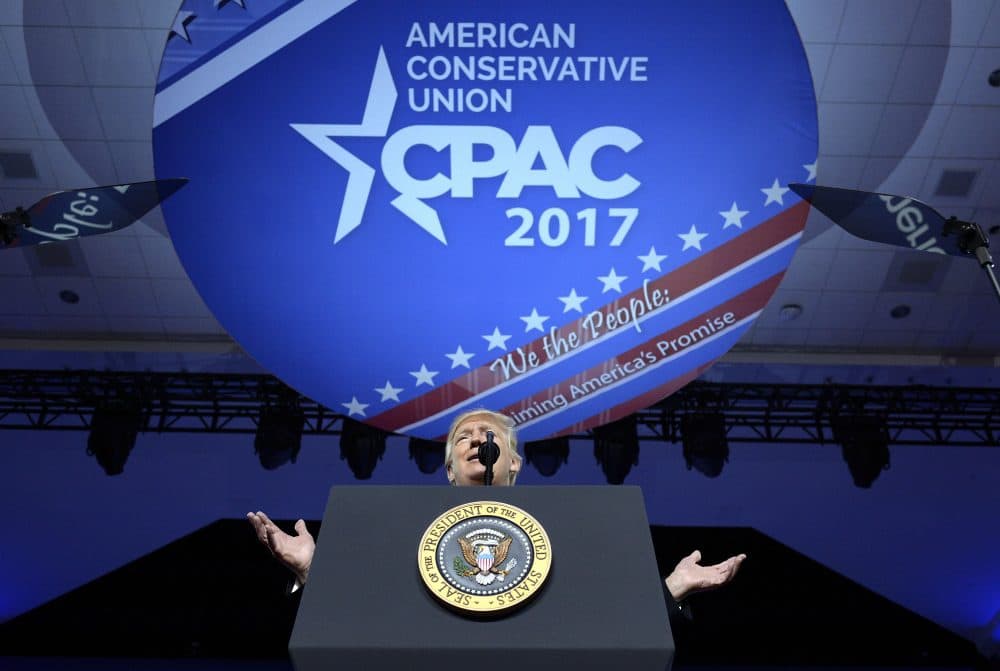 This article is more than 3 years old.
The Department of Homeland Security issued new rules this week increasing border security and stricter enforcement of immigration laws.
Yesterday, President Trump said that his immigration guidelines mean dangerous illegal immigrants will finally be deported. He said, "All of the sudden, for the first time, we're getting gang members out, we're getting drug lords out, we're getting really bad dudes out of this country, and at a rate that nobody's ever seen before. And they're the bad ones."
But on Tuesday, Massachusetts U.S. Sen. Ed Markey explained why he disagrees with the administration's move, saying, "My fear is that this could lead to families across our country fearing that there would be a Gestapo-like knock on their door. Not just along the Mexican border but all across the country."
The Trump administration also rescinded Obama-era protections for transgender students, and a long-awaited report on criminal justice reform in the commonwealth was released. It's all part of our week in review.
Editor's Note: In the conversation, Richard Tisei mentions there are prisons in Southern California where 80 percent of the people in the prison are "illegal immigrants." Reports from the State Criminal Alien Assistance Program say the total share of prisoners in state and local prisons in California who are "criminal aliens" is about 13 percent. Tisei believes he was referring to the Chase County Jail in Cottonwood Falls, Kansas, which holds Immigration and Customs Enforcement detainees from several cities and counties and roughly 80 percent of the inmates are people believed to be in the country illegally.
Guests
Renee Graham, columnist for the Boston Globe and a WBUR contributor. She tweets @reneeygraham.
Richard Tisei, former Republican state senator and congressional candidate. He tweets @Richard_Tisei.
This article was originally published on February 24, 2017.
This segment aired on February 24, 2017.