Oscar-Winner Kenneth Lonergan Talks 'Manchester by the Sea'
04:57
Play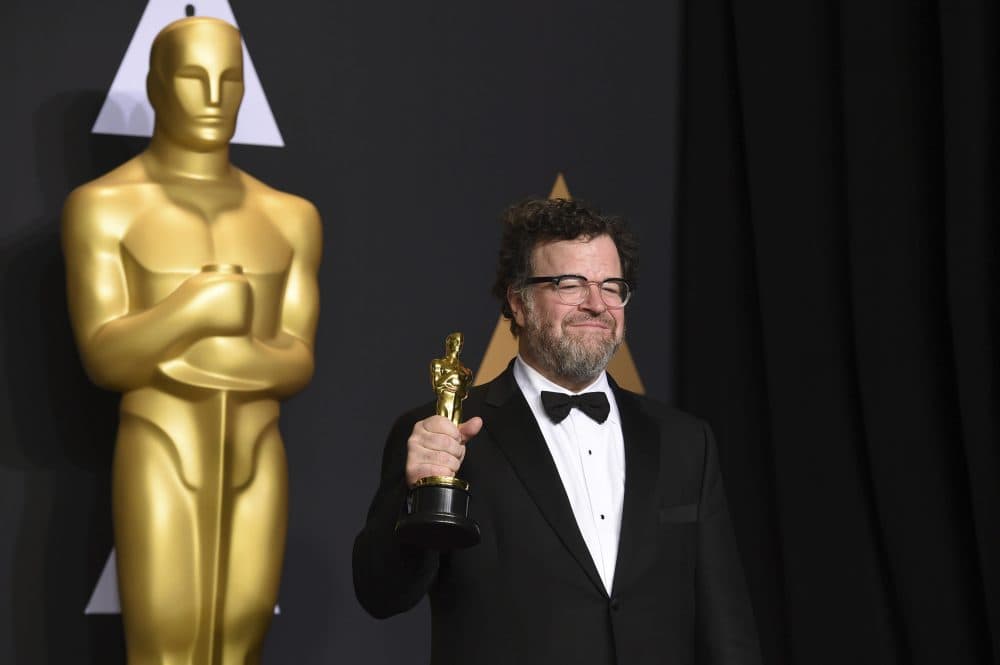 This article is more than 3 years old.
At the Academy Awards Sunday night, Kenneth Lonergan won his first Oscar after four nominations. He won the award for Best Screenplay for his film "Manchester by the Sea." The movie stars Casey Affleck, who plays the role of Lee, a broken man who returns to Manchester following his brother's death.
Lonergan's screenplay is a subtle yet deeply observed meditation on the fracturing of a human soul. We talked with Lonergan back in December about how he wrote "Manchester By the Sea." In particular, we asked him about one pivotal scene in the movie where Lee is silently clutching a plastic bag as he watches an unimaginably terrible scene unfold in front of him.
"I more or less tried to imagine the scene as if it were a real scene and write down what I saw," Lonergan said. "And I had this image of him clutching onto this bag of groceries, and when we went to shoot the scene he's holding onto the groceries, and then he puts the groceries down and he picks the groceries back up when he gets particularly lost in a conversation with the police. He's looking for something to hold onto, just to get his bearings. And you can then later go and extrapolate how it has metaphorical value. But like a lot of moments in life — you can find yourself holding onto a table very hard when you're hearing very difficult news. It's natural to want to hold onto something. Or you get a floating sensation when you feel like you're lost. I try to stay away from consciously using metaphors because I think they come up all over the place anyway. Everyone who has dreams at night dreams metaphorically."
"Manchester by the Sea" is also a movie inextricably tied to the North Shore of Massachusetts, where it takes place — with shots of the ocean, scenes aboard a fishing boat, and scenes of Lee shuttling his nephew Patrick up and down Route 128 to hockey practice in Gloucester. I asked Lonergan if it would have been possible to tell the same story if it had been set elsewhere.
"I could have told the story elsewhere, but not this story in this way elsewhere," he said. "Because one of the great things about working on this project was I wasn't intimately familiar with Cape Ann before beginning this project. I can't claim to be intimately familiar with it now, but I did get to know it very well in terms of what I needed to use for this particular film. I got to incorporate what I was learning as I was writing the script and as we were prepping the movie and as we were shooting the movie. It's set in Manchester, but there are a lot of scenes in Gloucester and in Beverly ... One of the most enjoyable things about directing the film was watching the area seep into the material in a way that couldn't be got out again."
Listen to our full interview with Lonergan that aired in December here.
Guest
Kenneth Lonergan, writer and director of "Manchester by the Sea." He also wrote and directed "Margaret" and "You Can Count On Me," and wrote the play "This is Our Youth."
This article was originally published on February 27, 2017.
This segment aired on February 27, 2017.