President Trump's Proposed Military Spending Hike
14:28
Play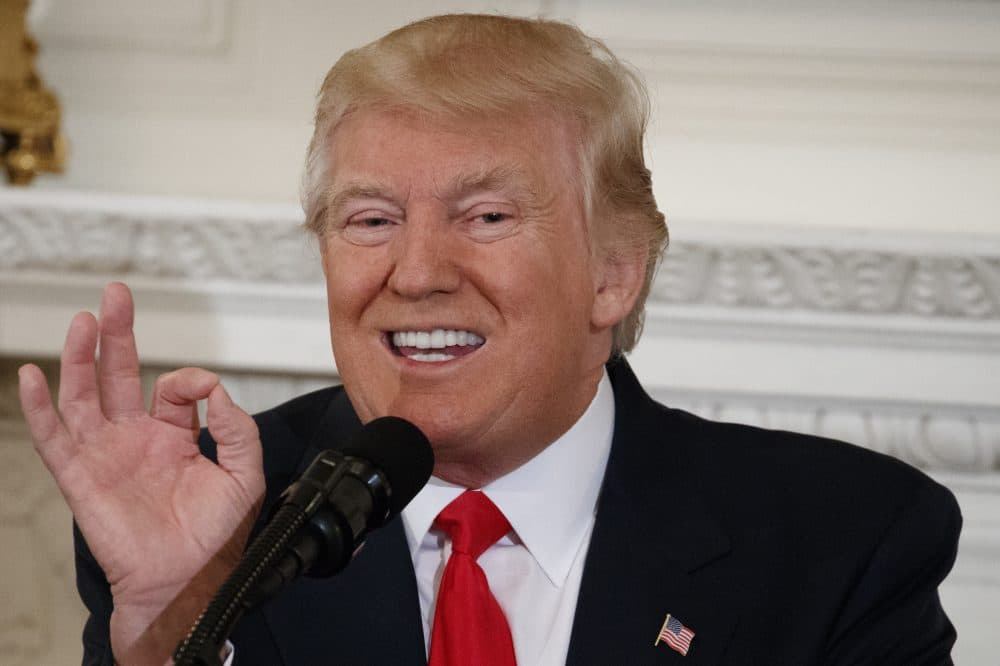 This article is more than 3 years old.
A $54 billion boost to the Defense Department and a matching cut to other federal agencies is, in a nutshell, President Donald Trump's proposed federal budget for the coming fiscal year. Trump spoke on Monday to the National Association of Governors, where he said, "This budget will be a public safety and national security budget, very much based on those two. Plenty of other things, but very strong." He continued that his budget "will include a historic increase in defense spending, to rebuild the depleted military of the United States of America at a time we most need it."
Trump will speak before a joint session of Congress Tuesday night. He's expected to demand tens of billions of dollars in cuts to the Environmental Protection Agency and the State Department, along with major reductions in foreign aid. The president has said he won't touch Social Security or Medicare.
Guest
James Stavridis, dean of the Fletcher School of Law and Diplomacy at Tufts University and Supreme Allied Commander of NATO in Europe from 2009-2013. He tweets @stavridisj.
This article was originally published on February 27, 2017.
This segment aired on February 27, 2017.