Week In Review: New Health Care Law, Immigration Executive Order, Protests At Middlebury
Play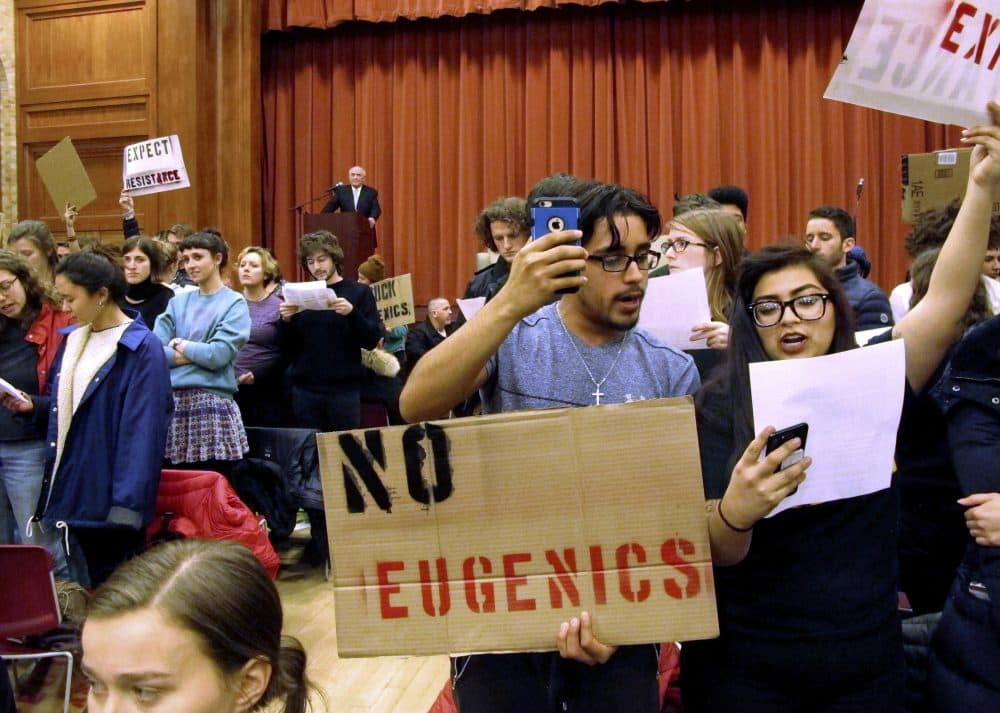 This article is more than 5 years old.
On Monday night, the GOP released their replacement for the Affordable Care Act. House Speaker Paul Ryan said, "We are doing an act of mercy by repealing this law and replacing it with patient-centered health care reforms that we as conservatives have been arguing for and fighting for for years."
Massachusetts Congressman Joe Kennedy responded. On the floor of the House, he said, "I was struck last night by a comment that I heard from Speaker Ryan, where he called this repeal bill 'an act of mercy.' With all due respect to our speaker, he and I must have read different Scripture. The one that I read calls on us to feed the hungry, to clothe the naked, to shelter the homeless, and to comfort the sick."
And according to Congressman Seth Moulton, "Essentially what they've come up with is the Affordable Care Act without the affordable part."
Guests
Renee Loth, editor of ArchitectureBoston Magazine, columnist for The Boston Globe, and a contributor to WBUR's Cognoscenti. She tweets @ReneeLoth.
Charlie Chieppo, senior fellow at the Pioneer Institute and head of Chieppo strategies. He tweets @CharlieChieppo.
This article was originally published on March 10, 2017.
This segment aired on March 10, 2017.