Trump's Budget: NIH Funding In Mass.
10:05
Play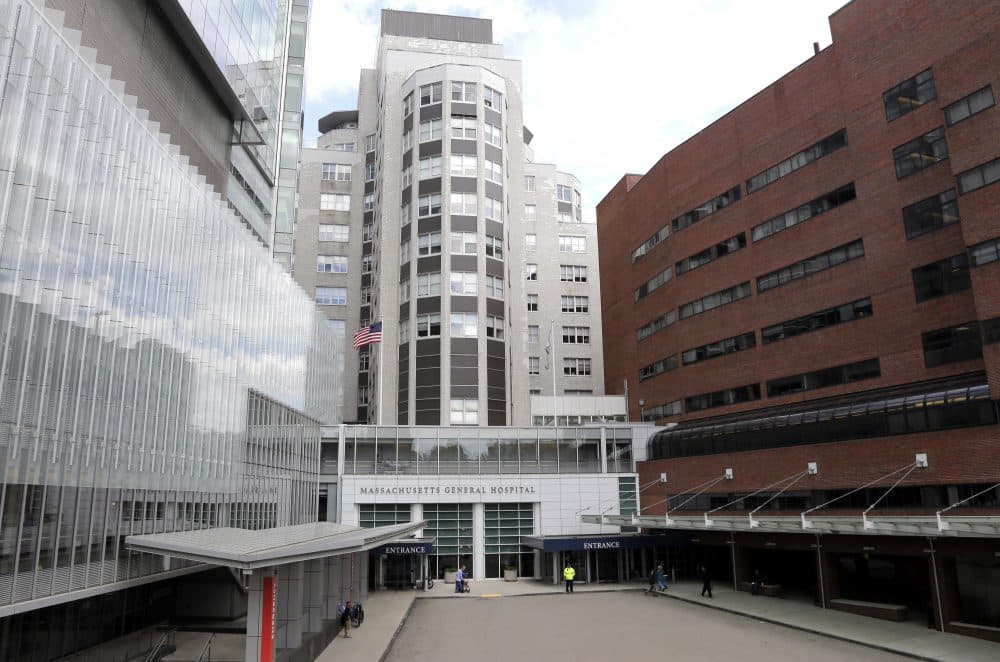 This article is more than 2 years old.
Massachusetts is the second-largest recipient of grants from the National Institutes of Health. In 2016 alone, the state received approximately 2.5 billion dollars in grants from the NIH. Massachusetts General Hospital is the largest recipient of these grants in both the state and the nation. Last year, they received about 365 million dollars in NIH funding.
President Trump's budget proposes a 19 percent cut to NIH's funding, which would total about 5.8 billion dollars. It would also include a "reorganization" of NIH's 27 institutes and centers, according to the Washington Post.
Guest
Harry Orf, senior vice president for research at the Massachusetts General Hospital Research Institute, which tweets @MassGeneralNews.
Interview Highlights
On how the proposed NIH budget cut would affect MGH
"In a word, it would be devastating, a cut this deep, particularly at a time when for the past decade the budget has been fairly steady — we haven't really received any inflationary increases over the past decade, [so] effectively, the purchasing power of the grants that we get from the federal government has decreased by about 20 percent ... A 20 percent cut at this point would be really devastating not just to to the hospital, but really to the entire research community and the nation.
Right now one of the problems we're we're facing is the average researcher who who goes into this field, they're doing it because they want to make a difference in health care ultimately. And they end up being over 40 years old before they see their first grant ... The prospect of decreasing those opportunities by a fifth is very discouraging. My concern is not just the short term cut that we would see in all the grants here, which would require a lot of investigators for example, to to lay off some of the people that have been working on these very important projects. But it would also I think discourage a lot of our physicians scientists who have clinical options in their career, from going into research at all."
On why NIH funding is important
"Think about all of the advances that have taken place in health care in the last hundred years. All of those medical advances begin with fundamental research and with translational research, which are supported by the NIH."
On how much NIH funding MGH receives
"In terms of independent hospitals, MGH receives the largest amount from NIH in the country. Last year we received about 360 million dollars. And we were followed very closely by our sister institution Brigham and Women's, part of the Partners network, who received close to 350 million dollars ... The Partners umbrella receives more NIH funding than any other institution or complex in the country."
This segment aired on March 16, 2017.