Trump Says Alleged Chemical Weapons Attack 'Crosses Many Lines'
05:10
Play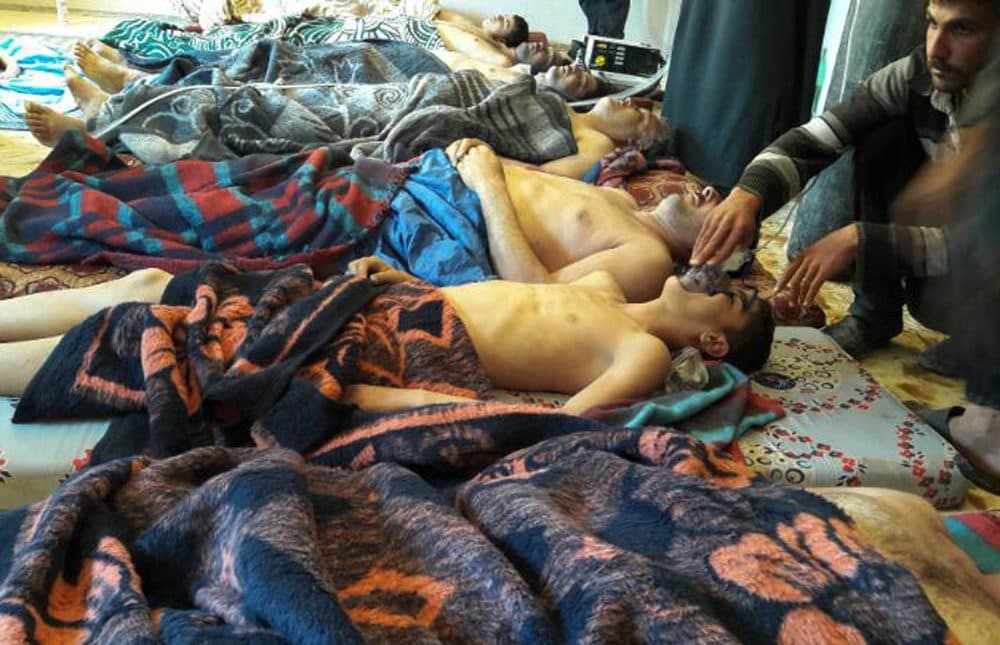 This article is more than 3 years old.
President Trump came out with a strong response this afternoon to yesterday's suspected chemical weapons attack in Syria, which reportedly killed more than 100, including many children. Standing in the Rose Garden alongside King Abdullah of Jordan, the president said that the attack crossed a line.
"It crossed a lot of lines for me," he said, responding to reporter questions. "When you kill innocent children, innocent babies, babies, little babies, with a chemical gas that is so lethal that people were shocked to hear what gas it was, that crosses many lines, beyond a red line, many many lines."
Earlier today at the U.N. Security Council, Nikki Haley, U.S. ambassador to the United Nations, took an even harder line, saying, "When the United Nations consistently fails in its duty to act collectively, there are times in the life of states that we are compelled to take our own action. For the sake of the victims, I hope the rest of the council is finally willing to do the same."
Guest
Max Abrahms, professor of political science at Northeastern University and terrorism and international security expert. He tweets @maxabrahms.
This segment aired on April 5, 2017.