We Know Less Than We Think We Do
Play
This article is more than 5 years old.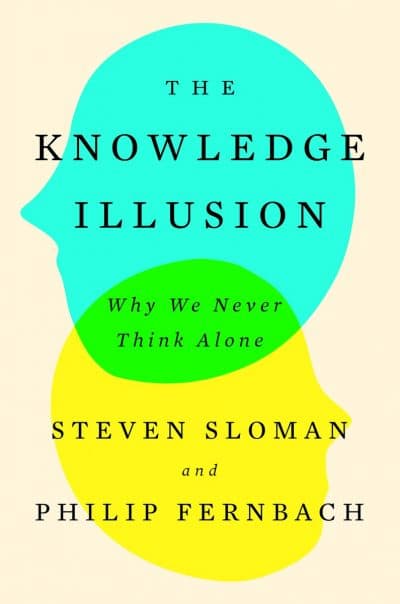 There's the intense feeling of political polarization right now for many reasons. One of them: Each side believes the other's wrong and that their own side knows better.
But Brown University cognitive scientist Steven Sloman says the truth is basically all human beings are ignorant. It's our natural state, he says, but that isn't a terrible thing, because we're terrific at creating communities of knowledge.
But how do we stop those communities from battling each other in a way that's detrimental to us all?
Guest
Steven Sloman, professor at Brown University and editor-in-chief of the journal Cognition. His new book is called "The Knowledge Illusion: Why We Never Think Alone."
This segment aired on April 5, 2017.