'Stumped' Follows A Life After Tragedy And Double Arm Transplant
Play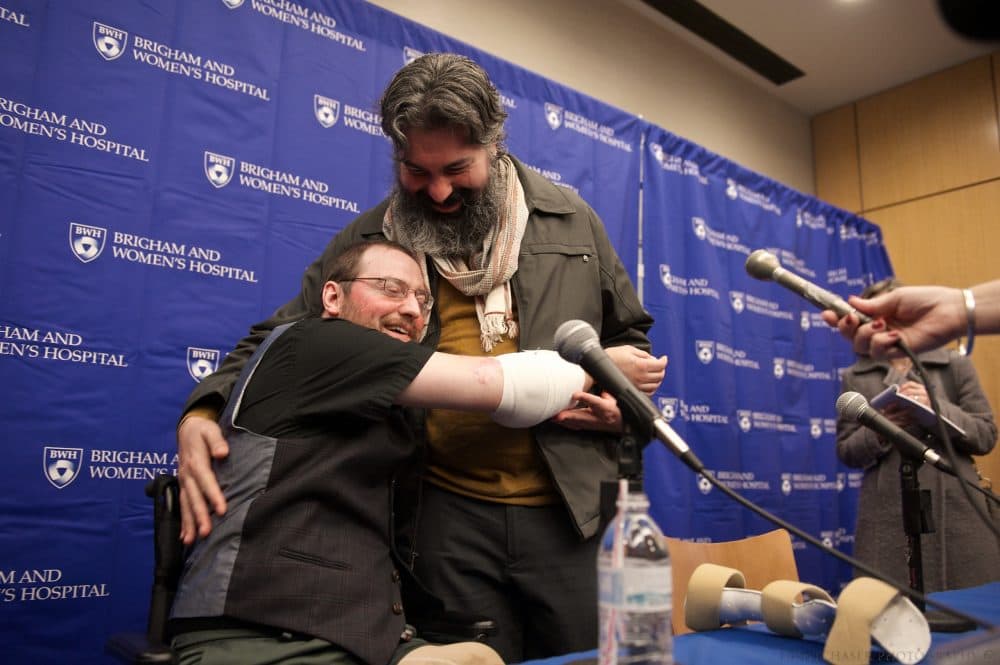 This article is more than 5 years old.
In 2011, Will Lautzenheiser was not planning for a catastrophe. The 37-year-old filmmaker and comedian had been hired to teach filmmaking at Montana State University and was excited to be moving to Bozeman from Boston.
A chill and a cramp in his leg while he was packing his things did not deter him. But as he continued to prepare, and as classes began, the pain became less tolerable and more frequent.
Ten days after his arrival in Bozeman, Will went to the hospital. There, he went into total organ failure. Doctors would later tell him the culprit was Toxic Shock Syndrome, from a strep infection. Will survived, but the near-fatal infection took both his arms and legs.
That devastating point in Will's life is where a new documentary picks up, called "Stumped." It follows Will as he perseveres and is given an incredible gift: a double arm transplant.
"Stumped" was the opening night film for the The Boston Independent Film Festival. The festival runs now through May 3.
Guests
Robin Berghaus, director of "Stumped," which tweets @stumpedthemovie.
Will Lautzenheiser, filmmaker, subject of "Stumped," which tweets @stumpedthemovie.
This segment aired on April 28, 2017.