Red Sox Apologize To Adam Jones For Fans' 'Inexcusable Behavior'
09:44
Play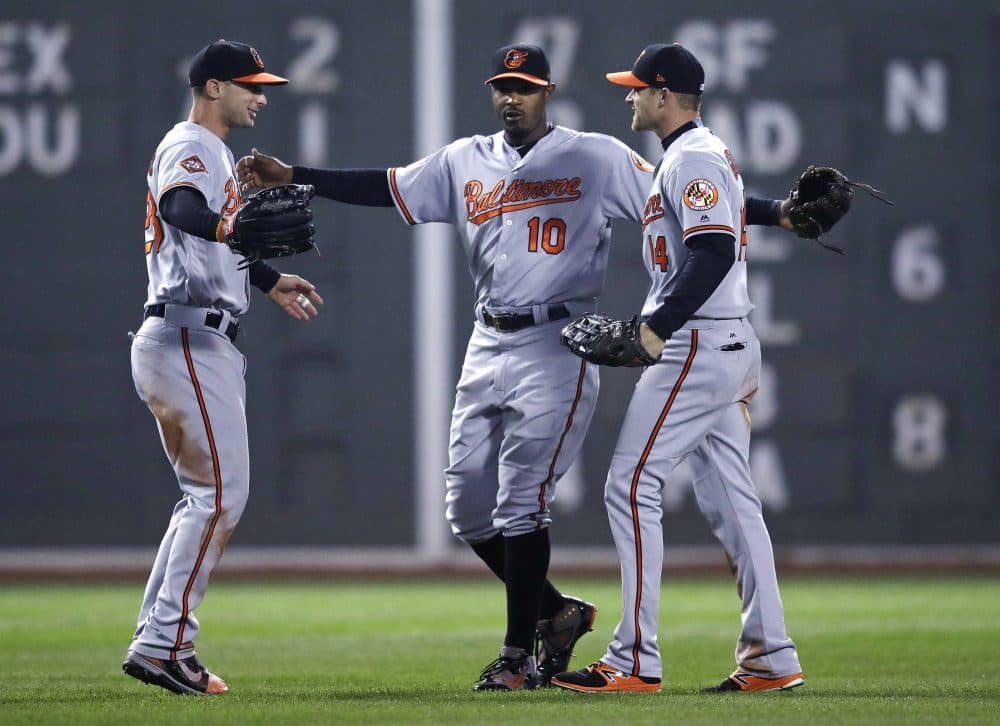 This article is more than 4 years old.
At Monday night's game between the Boston Red Sox and the Baltimore Orioles, 34 fans were removed from Fenway Park for unruly behavior.
One of those fans was removed for throwing peanuts at Orioles player Adam Jones. Jones says he was also "called the n-word a handful of times." He went on to say, "It's unfortunate. The best thing about myself is that I continue to move on, and still play the game hard. Let people be who they are. Let them show their true colors."
The Red Sox issued a public apology to Jones today, writing, "No player should have an object thrown at him on the playing field, nor be subjected to any kind of racism at Fenway Park. The Red Sox have zero tolerance for such inexcusable behavior, and our entire organization and our fans are sickened by the conduct of an ignorant few."
Guests
Shira Springer, sports and society reporter for WBUR. She tweets @shiraspringer.
Howard Bryant, columnist for ESPN the magazine and NPR correspondent. He tweets @hbryant42.
This segment aired on May 2, 2017.