Sports With Springer: Fenway Taunts, Orioles Rivalry, Celtics Playoff Run
18:23
Play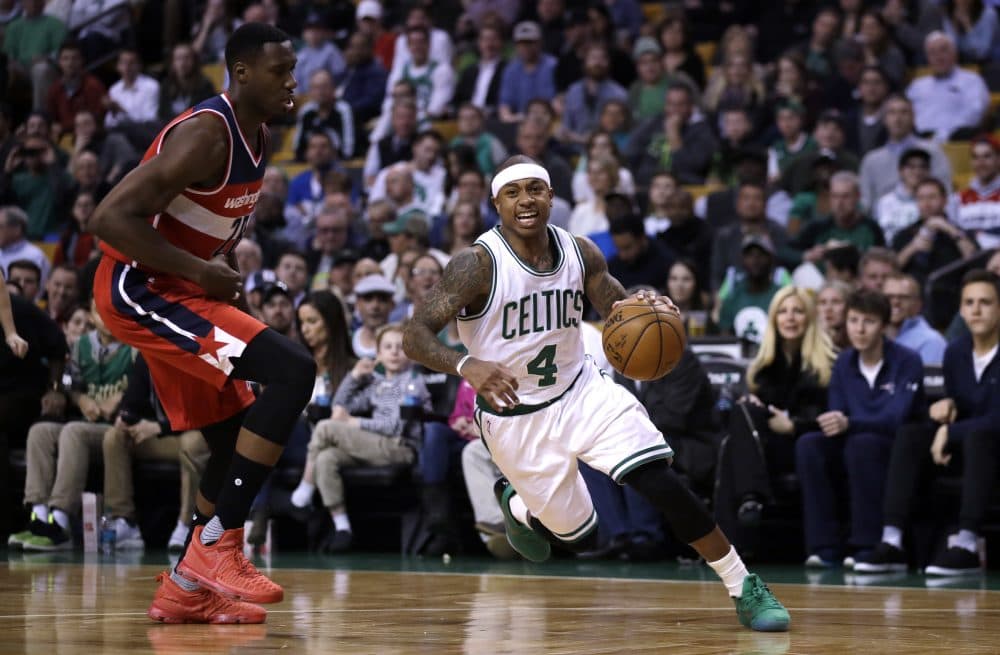 This article is more than 4 years old.
Last night at Fenway Park, Red Sox fans greeted Baltimore Orioles center fielder Adam Jones with a standing ovation. The applause was a sharp contrast to the fans who were removed the day before for allegedly directing epithets and throwing peanuts at Jones. We discuss what the response means for Red Sox nation.
Also, the Celtics continue their playoff push, led by star point guard Isaiah Thomas who scored 53 points last night.
Guests
Shira Springer, sports and society reporter for WBUR. She tweets @shiraspringer.
Howard Bryant, columnist for ESPN the magazine and NPR correspondent. He tweets @hbryant42.
This segment aired on May 3, 2017.