Race, Culture Clash In Boston's Startup Scene In 'Ole White Sugah Daddy'
Play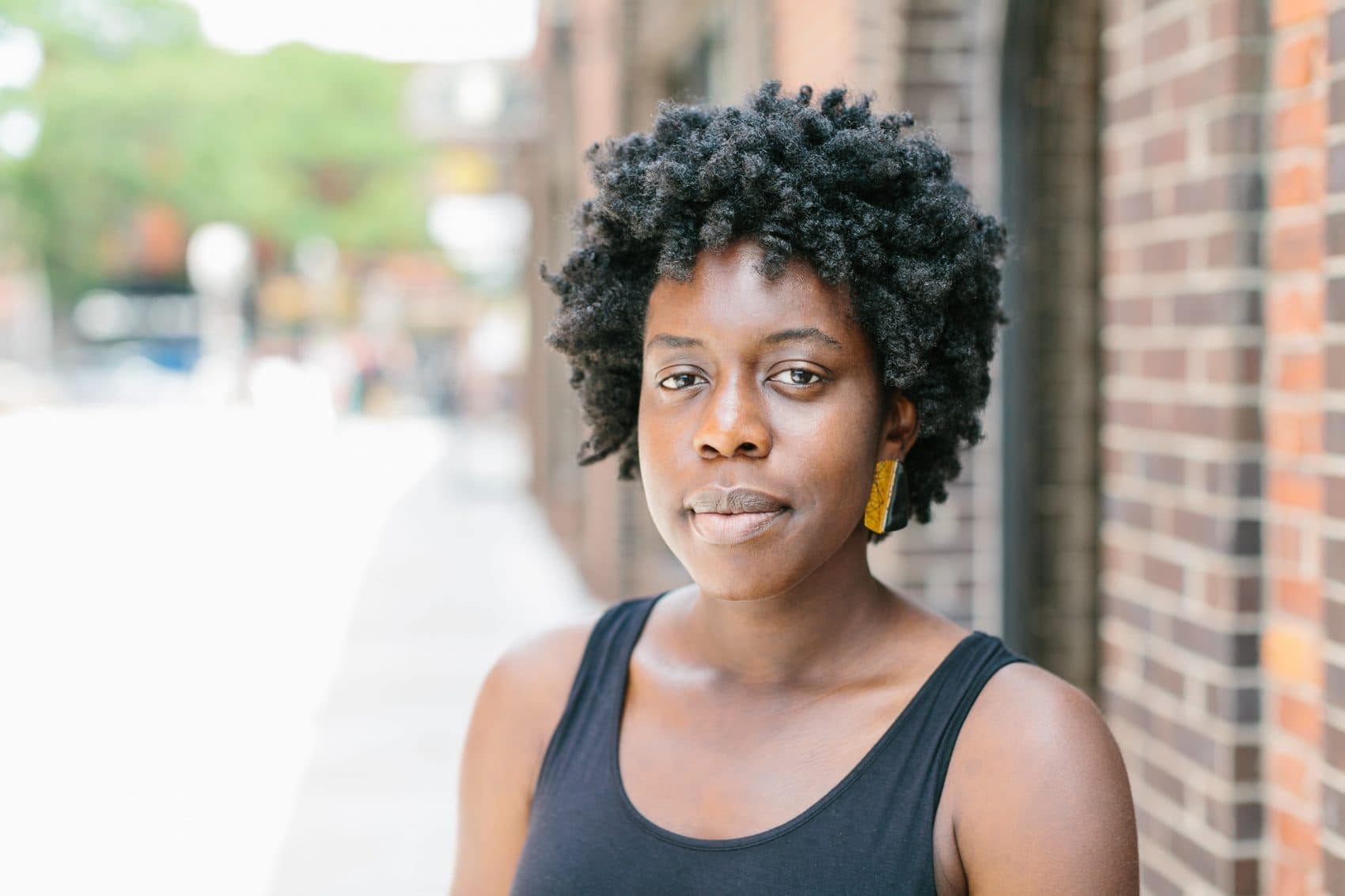 This article is more than 5 years old.
Medford playwright and actor Obehi Janice's latest play is "Ole White Sugah Daddy." The play scrutinizes Boston's startup and venture capital community, through the eyes of an African-American woman.
The play's observations range from the wry — the main character develops an anti-gentrification app called Neighbr that drops the last vowel -- to the very real, as we follow the process of courting investors as a black woman.
"Ole White Sugah Daddy" is part of The Boston Project. A live stage reading will take place on May 26, 2017.
Guest
Obehi Janice, actor and playwright.
Interview Highlights
On the original idea for the play
"I was talking to some black actresses and we were actually joking about this tension between being black, not having money and needing support. And we jokingly talked about 'We need sugar daddies.' And I remember saying, 'I'm gonna write a play for all of you' ...
A couple years later, [I] just started meeting so [many] more people in the startup industry of all colors and creeds and whatnot, but really noticed that when I talked to black women, who were either launching their startups or really in that kind of frustrating stage of just getting funding, they were really frustrated ... And I noticed that the way that I, as a black female artist, talk about oppression is a little different from what they talk about [it]."
On reactions to the play during workshop sessions
"They pretty much said, 'Obehi you are so accurate.' ... I was just kind of writing from my head of knowing my experience of creating and not always knowing, where does the money come from. And then when I wrote it, I would share drafts and just ask questions. They literally said, this is it — that I go to a meeting with the VC or I pray for a good angel investor that is not just has this opinion of me based on my color, based on how my name sounds or based on my hair."
On why the main character has created a algorithm to fight gentrification
"Being in D.C. from about 2005-2009, I saw it. I saw it happening in real time -- this structural racism, the actual pushing out of black people from the center of D.C. to the outskirts.
So, when I moved back home to Lowell and then I immediately also moved out to Dorchester pretty quickly after that, I just kind of saw it. I would hang out with people in Roxbury and they would talk about it ... I actually think that the gentrification word is becoming mainstream because it's now so much a part of the Boston/Cambridge/Somerville culture."
On the main character's comments that Boston is a racist city
"I think it is a POV problem. I've met Mayor Walsh in person I think he's actually amazing. Great guy. But the reality is that his perspective as an Irish American, whatever generation he's from, is going to be immediately different from my perspective as a first generation Nigerian American woman ...
Boston is this interesting city of culture and capital, but it's always busting up against each other and you feel, as a woman of color, that it simmers."
On a scene in the play where three white men create an app called 'Bodega'
"I think that millenial hipster culture, which again, can be coded as white, which is again a racial thing, you see it happening that someone is kinda like 'I love my local bodega.' But why do you love your local bodega? Don't just say that you're down, don't try to perform a down-ness, but really listen to people. Listen to people of color and what they're saying ...
And it does take a while for certain [characters in the play] to realize that it is not honoring a culture. It is actually completely stealing and it's denigrating it."
This segment aired on May 26, 2017.