Week In Review: Paris Climate Accord, Fentanyl Raid
23:40
Play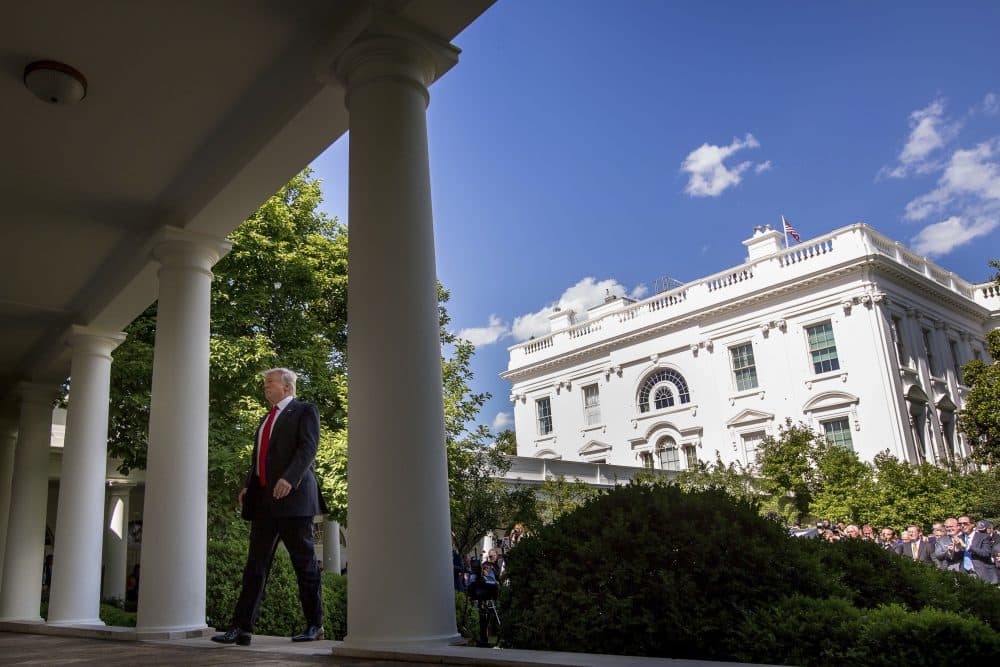 This article is more than 4 years old.
Our week in review starts with President Trump's decision to pull the United States out of the Paris Climate Accord.
Yesterday in the Rose Garden,  he announced, "It is time to exit the Paris accord. And time to pursue a new deal that protects the environment, our companies, our citizens, and our country."
Former Massachusetts Sen. and U.S. Secretary of State John Kerry, who signed the Paris agreement on behalf of the United States, reacted shortly after the president's announcement, calling it, "One of the most disastrous, shallow, untruthful decisions that a president of the United States has made in my lifetime."
Massachusetts Sen. Ed Markey pointed to the economic consequences of the decision. He said that green energy leadership was "a phenomenal economic opportunity for our country. The president has just decided to abdicate responsibility and walk away."
We also cover a raid in the Lawrence area where officers seized more than 2 kilograms of fentanyl.
Guests
Renee Graham, columnist for the Boston Globe and a WBUR contributor. She tweets @reneeygraham.
Jim Stergios, executive director of the Pioneer Institute. He tweets @jimstergios.
This segment aired on June 2, 2017.