Mass. Biomedical Leaders On The State Of Our Ecosystem
15:52
Play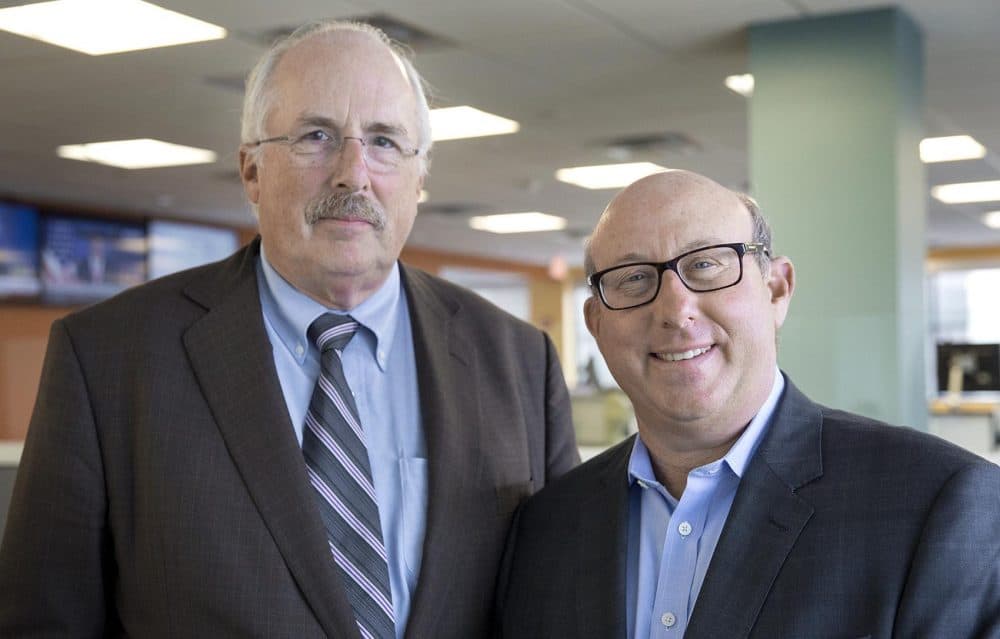 This article is more than 4 years old.
Though President Trump has threatened to cut funding from the National Institutes of Health, Congress has pushed back, awarding the agency an extra $2 billion in fiscal year 2017.
Massachusetts is the second-largest recipient of grants from the NIH. In 2016, the state received approximately $2.5 billion in grants.
We speak to two of the state's leaders in the biomedical community about what they foresee for the state and potential consequences.
Guests
Jeffrey Leiden, chairman, president and CEO of Vertex Pharmaceuticals
David Torchiana, president and CEO of Partners HealthCare
Interview Highlights
On why they felt compelled to write an op-ed on the biomedical ecosystem
Leiden: "It's a critical time for this biomedical ecosystem. We have been successful in America for the last 50 years and really led the world; we're the envy of the world in terms of new breakthrough drugs produced, patents produced and jobs created; and we stand on the threshold of a time where there's even more opportunity for serious diseases like cancer and Alzheimer's. But to make sure we recognize that opportunity it's more important than ever that we provide funding for the NIH that does all of the basic science research that leads to these new treatments.
Torchiana: "The administration has made its position clear with its budget proposal reducing NIH funding by 20 percent. I have a reasonably high level of confidence that there's historically been bipartisan support in Congress to not go down that path, so I think that there's lots of concern. I think part of the concern is it reflects an indifference to the importance of science..."
On their meeting at the White House
Torchiana: "The perspective that certainly Secretary [of Health and Human Services Tom] Price and I think the president and his advisers have, is that there is waste in every level of government. ... And then secondly that there's an opportunity for the private sector to intervene and make up some of the funding gap. ... And I think the government looks at NIH indirect cost payments and feels like they're overpaying for the infrastructure that supports research. It's a perspective you would expect from a business leader and a business-oriented administration. And for better or worse, I don't know that calling people out when you're trying to have a dialogue and reach a constructive end, accomplishes a heck of a lot."
Leiden: "These different parts of the ecosystem — the NIH, academia, biotech — they aren't actually interchangeable. What the NIH and academia do is absolutely irreplaceable and so cuts in NIH funding can't simply be made up for by what the private sector is going to do."
On what cuts to NIH might mean for them
Torchiana: "One of the very unique things about Massachusetts is that about 60 percent of the NIH funding actually goes to hospitals in Massachusetts. ... And we actually have many of the highest funding levels of independent hospitals in the country — I think we have eight out of the top 14 and MGH is No. 1 on the list.
Partners actually in aggregate, including the Brigham and Spaulding and McLean, is the largest institutional recipient of NIH funds in the country. ... Boston is absolutely a unique concentration of basic research and that's why this economy and the ecology has grown up around it so powerfully in the last 15 years. And that's the thing that I think is at risk and it's at risk from multiple directions."
Leiden: "First of all, we rely on the hospitals and universities for our future workforce, that's where these folks get trained. If training goes down, and it certainly would if there were major cuts to the NIH, it affects directly our ability to get the best and the brightest out of our local universities. But the second one is the entire biomedical economy has grown up because of the proximity of the NIH-funded work that's going on with the hospitals, universities.
... I've been involved in the startup part of this economy for a long time. There's 50 to 80 new startups that form here every year and they won't form with these kinds of cuts."
On what Partners 2.0 will mean for Partners HealthCare
Torchiana: "Partners 2.0 has a research component, but it's basically responding to the pressures on costs that all health care systems are facing around the country. And we're trying to make sure that we're all lined up and organized as efficiently as we can so that we're making efficient use of the resources that we have."
On if more buyouts are on the way under Partners 2.0
Torchiana: "I think there are certainly more personnel moves on the way in the future. As you said, we have 73,000 employees. We actually hire and turn over about 8,000 employees a year so there is a lot of in and out. And I hope that whatever we are able to accomplish over the next few years will mostly be accomplished through managing that. But when you look at hospital systems particularly, 70 percent of our costs are in people. So you can't manage your costs without managing your people."
This segment aired on June 6, 2017.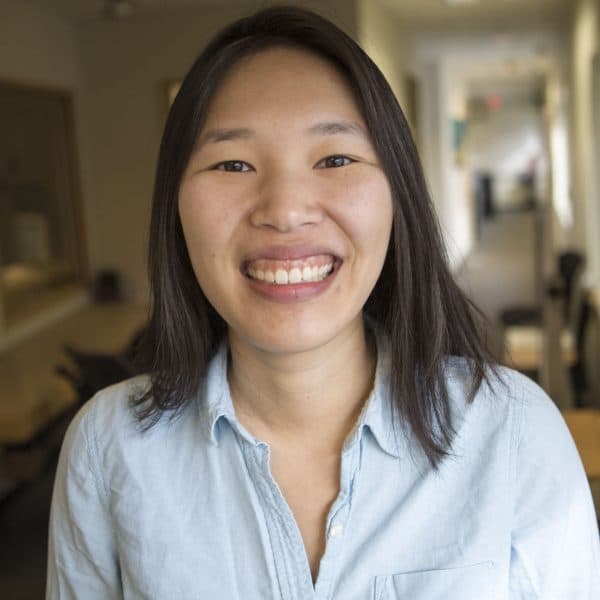 Alison Bruzek Associate Producer, Radio Boston
Alison Bruzek was a producer for Radio Boston.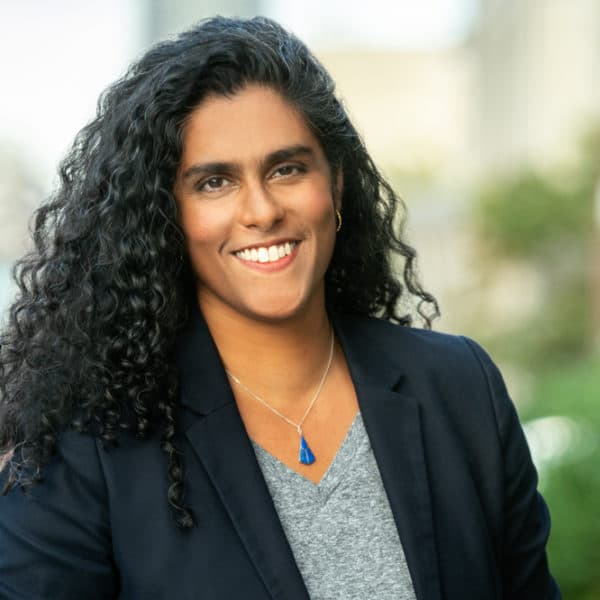 Meghna Chakrabarti Host, On Point
Meghna Chakrabarti is the host of On Point.