Sen. Markey On Comey Testimony, GOP Health Care Bill
10:39
Play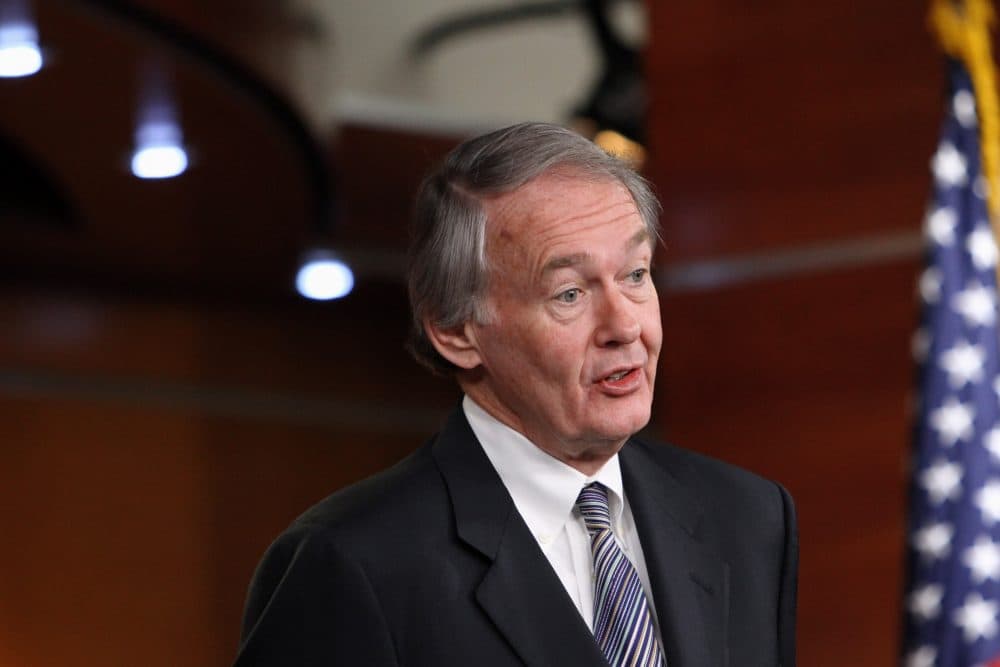 This article is more than 4 years old.
Senator Ed Markey joined us shortly after President Trump's press conference with Romanian President Klaus Iohannis on Friday.
We discuss the blockbuster testimony by former FBI Director James Comey on Thursday in front of the Senate Intelligence Committee and the news that Republican senators may be close to a deal on a health care bill.
Guest
Ed Markey, senator from Massachusetts. Member of the Senate Foreign Relations Committee. He tweets @senmarkey.
Interview Highlights
On the his takeaways from the President's press conference
"The President said that he didn't ask for the Flynn investigation to go. He said he didn't say that. He said he didn't ask for a loyalty pledge from Jim Comey. Jim Comey said he did ask for the Flynn investigation to go, he did ask for a loyalty pledge. So they are each calling [one another] liars. That means that, ultimately, the Mueller investigation is going to be central. The congressional investigations have to continue and that if there are tapes that have been made they have to be handed over as quick as possible so that the American public can hear."
On whether Robert Mueller should question President Trump under oath
"The President has to answer these questions for the American public. He is saying, very clearly, there is no collusion between my campaign, my transition team, and the Russian government. He's saying that he never said things to Comey about Flynn, about a loyalty pledge. All these things go right to the heart of whether or not there was, one, collusion between the Russians and the Trump campaign but then, two, whether there was a cover up attempt, whether there was obstruction of justice which has been occurring to stop an investigation into that compromise of our elections."
"We want to decide for ourselves. [...] Only the President, under oath, can tell us his side of the story and then we can contrast it to all of the other evidence that will be gathered."
On if Comey vindicated President Trump's assertion that he was not under investigation
"Comey said that the reason that he did not want to tell the public that the President was not under investigation was that subsequent event, subsequent information, might then force him to announce publicly that the investigation was back underway. In other words, the investigators haven't talked to Paul Manafort, Jared Kushner, or Michael Flynn, a whole host of other people yet. Amongst them information might be gathered that links the president more directly to the Russian collusion so I think that's what Comey was trying to make as his point yesterday [that at this time the President is not under investigation] but, of course, it's a wide open investigation that will not be concluded for some time."
On the status of the Republican healthcare plan
"The Republicans don't talk to the Democrats. The Republicans don't have Democrats in the room. The republicans are doing this in an effort to accomplish their goal of repealing Obamacare with no participation of Democrats in the House or in the Senate. There are no hearings. There has been nothing in public. There are no documents that can be looked at to assess what that potential replacement might look like except to this extent."
"We do know that, ultimately, their goal is to slash Medicaid dramatically. If the Republicans agree upon that, as in the House proposal, $825 billion be cut out of Medicaid, then that would lead to millions of people losing their coverage [...] I still think it's a difficult thing for them to do. To make both the moderates in the Republican party happy and the Freedom Caucus happy? It's like trying to find a unicorn."
This segment aired on June 9, 2017.