Michelle Carter Trial: Judge Finds Carter Guilty
05:26
Play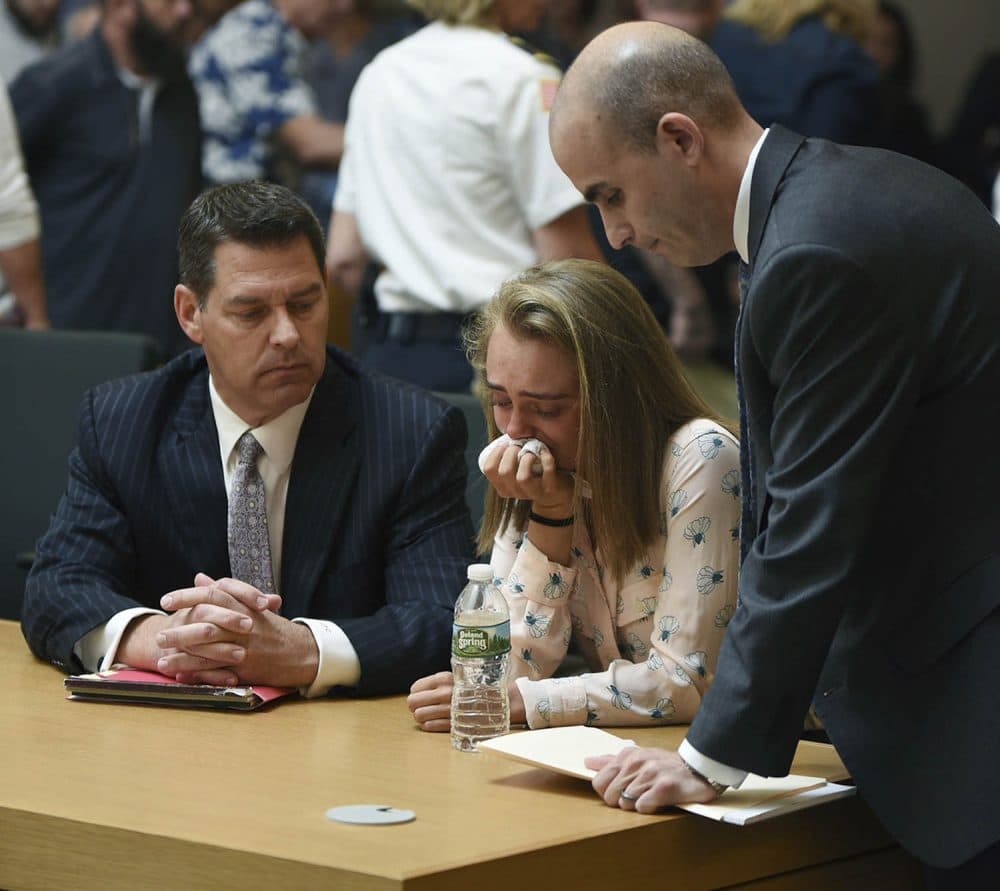 This article is more than 4 years old.
Here are two of the questions that a Massachusetts judge had to consider before delivering a dramatic decision on Friday: Can a person be charged and found guilty of someone's death, even if she was not with the victim when the victim died? And can she be found guilty of manslaughter because she sent text messages, urging the victim to commit suicide?
Juvenile Court Judge Lawrence Moniz believes the answer to both questions is yes, and convicted Michelle Carter of involuntary manslaughter for encouraging Conrad Roy III to kill himself in 2014.
"This court, having reviewed the evidence and applied the law thereto, now finds you guilty on the indictment charging you with the involuntary manslaughter of the person Conrad Roy III," Moniz said on Friday.
Conrad Roy committed suicide, succumbing to carbon monoxide inside his truck, after Michelle Carter told him to "get back in the truck" — an environment which, in the judge's words, was "a toxic environment, inconsistent with human life."
This is part of Radio Boston's ongoing coverage of the Michelle Carter trial.
Guest
David Boeri, WBUR senior reporter. He tweets at @davidboeri.
This segment aired on June 16, 2017.