How Does Health Care Compare To Other Bitter Political Battles In U.S. History?
24:01
Play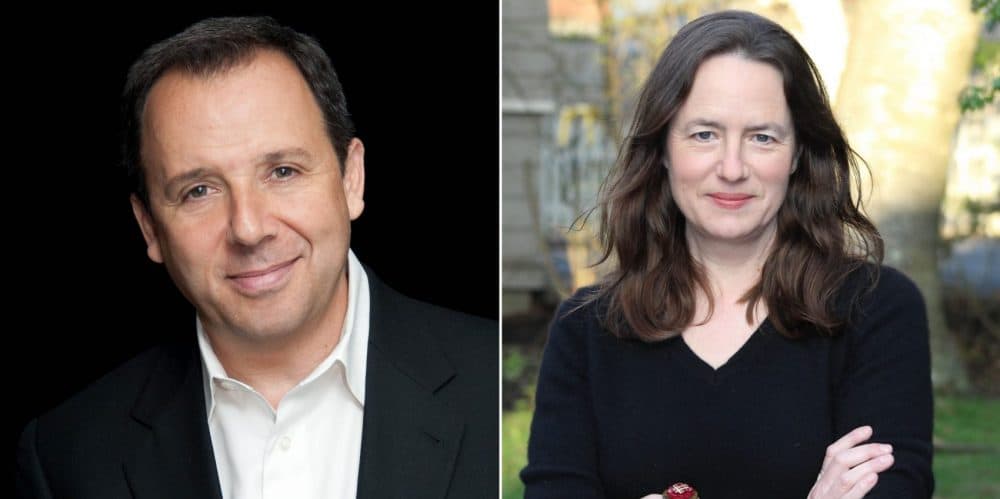 This article is more than 3 years old.
Today, members of the Senate are preparing to head home for the 4th of July recess, and they'll leave Washington without a vote on their effort to repeal and replace the Affordable Care Act, or Obamacare.
Senate Majority Leader Mitch McConnell faces mounting opposition from within his own party to a bill that would, among other things, effectively end Medicaid as we know it, while rewriting 15 percent of the nation's economy. Now, McConnell says he needs more time to revise the bill.
"Either Republicans will agree and change the status quo, or the markets will continue to collapse, and we'll have to sit down with Senator Schumer. My suspicion is that any negotiation with the Democrats would include none of the reforms that we would like to make, both on the market side and on the Medicaid side," he said on Tuesday.
Sen. Susan Collins of Maine, one of the most moderate senators in the GOP conference, says that she cannot support the bill in its current form.
On Tuesday, Collins told reporters, "I have so many fundamental problems with the bill that have been confirmed by the CBO report that it's difficult for me to see how any tinkering is going to satisfy my fundamental and deep concerns about the impact of the bill."
Collins has said that she is particularly concerned about the cuts that the bill would make to Medicaid, and the impact they will have on people with chronic illnesses.
But more conservative members of the Senate say that the same bill does not do enough to repeal and replace Obamacare. On Tuesday, Sen. Rand Paul told the PBS "News Hour," "I'm uncertain whether it is going to be enough of a repeal bill for conservatives. And we need to adhere to our promise. We promised people we'd repeal it. We talked about all the problems of Obamacare. We shouldn't leave half of it in place and expect things to be better."
The Senate will return from the July 4th break on July 10, and have three weeks in session before the month-long August recess. According to the Washington Post, McConnell is aiming to send a revised version of the health care bill to the Congressional Budget Office for a new score as soon as Friday.
Guests
Heather Cox Richardson, professor of History at Boston College. Author of "To Make Men Free: A History of the Republican Party." Co-host of Freak Out and Carry On. She tweets @HC_Richardson.
Ron Suskind, Pulitzer Prize-winning journalist, bestselling author and founder of Sidekicks. Co-host of Freak Out and Carry On. He tweets @RonSuskind.
This segment aired on June 28, 2017.