Who Can Enter The U.S. Under Revised Travel Ban?
12:00
Play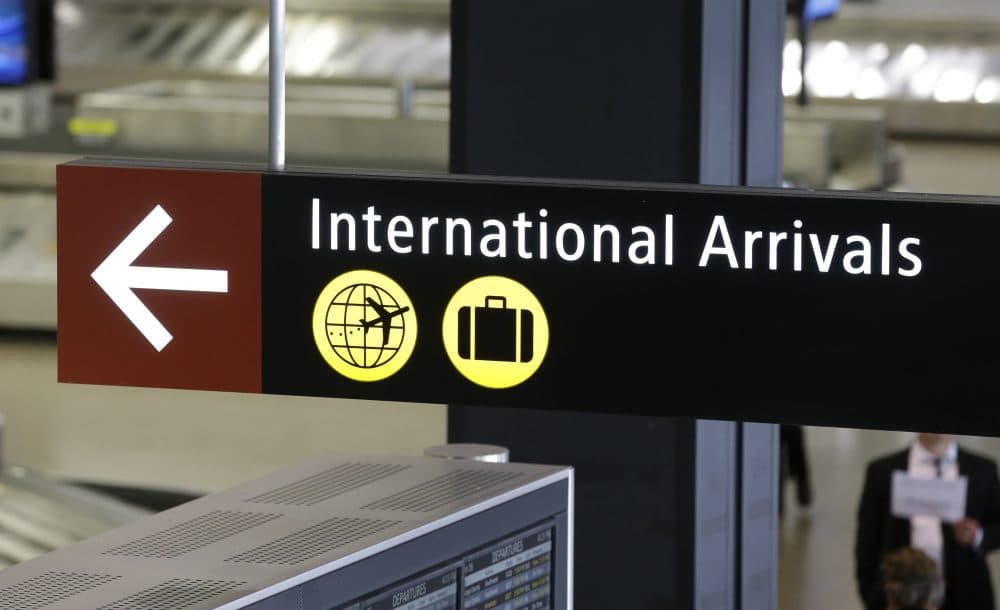 This article is more than 4 years old.
President Trump's travel ban against foreign visitors from six predominantly Muslim countries goes into effect at 8 p.m. ET on Thursday.
This follows this week's Supreme Court decision that allows part of the ban to be reinstated. However, according to the court, anyone with a "credible claim of a bona fide relationship with a person or entity inside the United States" will still be able to enter the country.
But that raises some big questions around who will be allowed in, and who won't.
On Wednesday night, the State Department issued a cable saying, "'Close family' is defined as a parent (including parent-in-law), spouse, child, adult son or daughter, son-in-law, daughter-in-law, sibling, whether whole or half. This includes step relationships."
They continued, "'Close family' does not include grandparents, grandchildren, aunts, uncles, nieces, nephews, cousins, brothers-laws and sisters-in-law, fiancés, and any other 'extended' family members."
The cable also specified that a relationship with a U.S. entity has to be "formal, documented, and formed in the ordinary course rather than for the purpose of evading the [Executive Order.]"
Guests
Alan Gomez, immigration reporter for USA Today. He tweets @alangomez.
Susan Church, chair of the New England Chapter of the American Immigration Lawyers Association. She tweets @SusanBChurch11.
This article was originally published on June 29, 2017.
This segment aired on June 29, 2017.