Week In Review: Affirmative Action, RMV And 'Top Chef' Trial
25:00
Play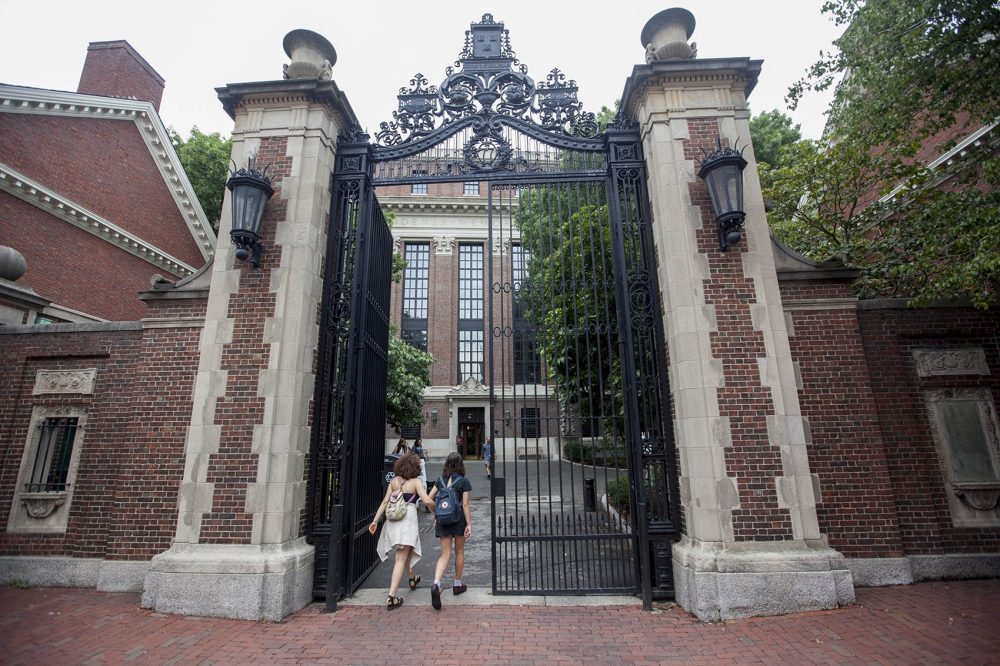 This article is more than 3 years old.
A coalition of more than 60 organizations is asking the Department of Justice to investigate Harvard University, amid allegations that the Ivy League school discriminates against Asian Americans.
Swan Lee, an organizer from Brookline, told NPR, "If one group of students are held to higher standards based on their appearance, I mean that's not right."
This week, the Justice Department said it has Harvard in its cross-hairs over affirmative action.
"Should the government be sorting us, determining our destiny, our educational opportunity, based on that? It's so arbitrary," says Attorney Cory Liu, executive director of the group Students for Fair Admissions.
Natasha Warikoo, who teaches and writes on diversity at the Harvard Graduate School of Education, cautions against an end to affirmative action.
She says, "We know what happens when you end affirmative action. Campus becomes a very isolating experience for someone who is black or Latino. It was designed as a mechanism — one small means by which we address racial inequality in American society."
In a statement, Harvard said that the university complies with the legal standard as established by the Supreme Court. And for the first time ever, the majority of the incoming class at Harvard is nonwhite.
We dive into this story and the news that four clerks at the Registry of Motor Vehicles in Haymarket have been charged in connection with an alleged scheme to give false identification documents to unauthorized immigrants.
We also look at what's happened this week in the 'Top Chef' trial where four Teamsters are accused of strong-arming the reality TV show's crew, in an effort to get them to hire union labor.
Guests
Tom Keane, former Boston city councilor and contributor to WBUR's Cognoscenti. He tweets @tomkeaneboston.
Michael Curry, immediate past president of the Boston branch of the NAACP and currently a member of the national NAACP Board of Directors.
This segment aired on August 4, 2017.