TD Garden Agrees To Pay Over $1 Million Dollars To Local Youth. They Say It's Not Enough
11:31
Play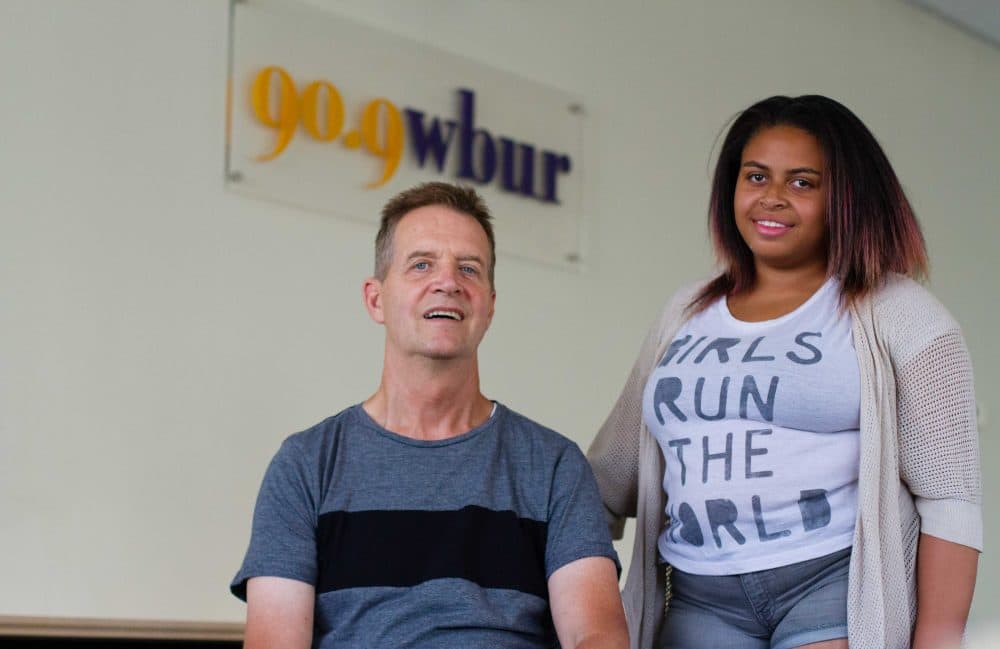 This article is more than 3 years old.
This summer, a group of teenagers caught the attention of local media for their efforts to raise funds for a hockey rink in Jamaica Plain. Working with the Hyde Square Task Force, the teens had been spreading the word about their project throughout the community. Then, they received a tip from a longtime J.P. resident about a 1993 law requiring TD Garden to hold fundraisers to benefit recreational facilities across the state.
The teens researched the law and contacted the state and TD Garden. The two organizations reached an agreement, calculating that TD Garden owed $550,000 to the state and would triple the amount as a gesture to the Hyde Square Task Force for its work. The teens say they have their own estimate, which is much higher. They intend to keep fighting until TD Garden pays the $13.8 million the teens say is owed.
Statement from Amy Latimer, President of TD Garden.
"We applaud the passion of the youth leaders from the Hyde Square Task Force and have extended invitations to meet. Since the legislation was uncovered, we have worked earnestly and directly with the Massachusetts Department of Conservation and Recreation to come to a mutually agreed upon resolution. We are pleased that our agreement will direct all funds to benefit the Jackson Square Recreation Center. Our charitable foundations have, and will continue to, prioritize investments supporting youth programs in our community."
Statement from Troy Wall, DCR Spokesperson.
"The Department of Conservation and Recreation (DCR) is moving ahead with an agreement with TD Garden which will direct an additional $2.65M to the community athletic facility project in Jackson Square. Thanks to the hard work of the Hyde Square Task Force, the DCR can move ahead to fulfill a decades old statute enacted to enrich the area parks system while increasing the total amount of state funds for the students' project to $8.31M. While the statute requires any funds raised to be directed to the DCR, we are thrilled to agree to direct this funding to the Jackson Square project in recognition of the students' hard work."
Guests
Lorrie Pearson, youth leader with the Hyde Square Task Force.
Ken Tangvik, director of organizing and engagement for the Hyde Square Task Force.
This segment aired on August 11, 2017.