Congresswoman Niki Tsongas On Her Decision To Step Down In 2018
13:47
Play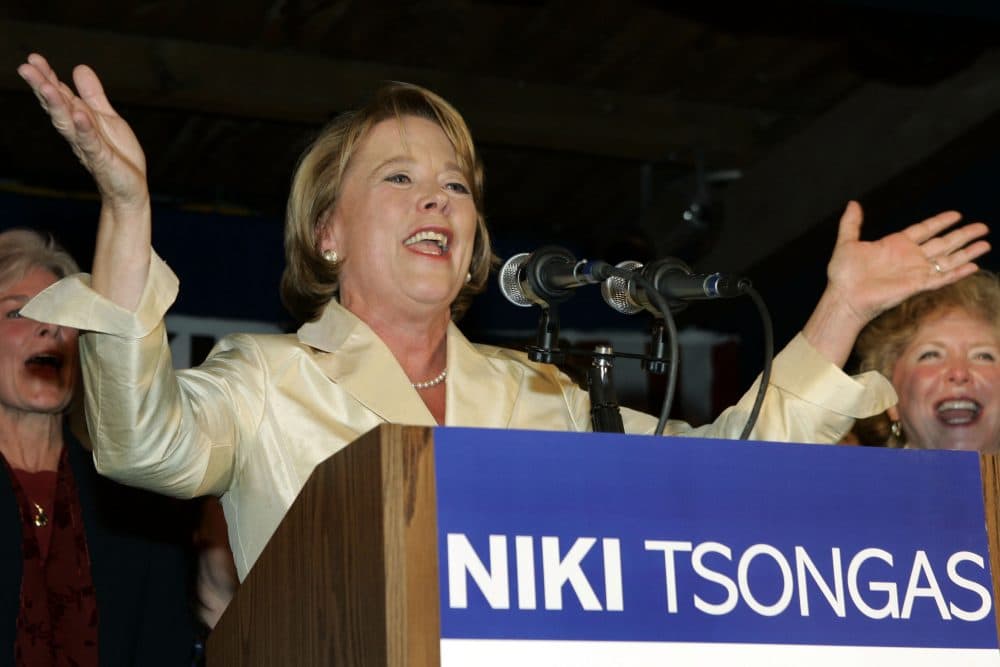 This article is more than 3 years old.
Congresswoman Niki Tsongas has been a Massachusetts representative for the past 10 years, since 2007, when she won the seat previously held by her husband Paul.
She announced earlier this month that she has decided not to seek re-election in 2018.
In her statement explaining the decision, she said, "The time feels right most especially because of my desire to spend more time enjoying and celebrating my wonderful and growing family."
Guest
Congresswoman Niki Tsongas, representative for the 3rd Congressional District of Massachusetts. She tweets @nikiinthehouse.
Interview Highlights
On if the current political climate has to do with her decision to not run for re-election
"It doesn't. You know, we're elected for good times and bad, and I certainly understood that when I first sought this seat and continued to feel that way.
But the reality is, this was an announcement just that I will not be seeking re-election. It's not an announcement that I won't be fully serving for the next 16 months in which we have so much to debate. And I plan to be very much a part of that, and I look forward to the coming months as I finish out my term."
On what she'd say to people who are frustrated with Congress and the White House
"The reality is that the deepest of the divides are among those who are in control of the House, the Senate and the presidency and that happens to be the Republican Party. If you look at the historic opportunity they've been given, given that they control all branches of government, an opportunity to come together and advance their agenda, they've been unable to do that and it's reflective of their divisions."
On Trump's announcement regarding Afghanistan
"First of all, I've made six trips to Afghanistan. I haven't been there in recent years ... but before that I've made six trips, and I've always been so impressed with our military there. They've done absolutely everything they've been asked to do. But looking at what President Trump has said, I don't consider it to be a plan.
To me, he's announced an open-ended commitment. It doesn't have a timetable. It doesn't even have a suggestion of what the metrics would be, how you know when you're being successful. There's a lack of transparency on the number of troops that he expects to deploy — there are numbers that are thrown out there, but we've had no real indication of that's actually the case. We don't really know how these additional troops will help achieve his goals ...
I do think in order for us to put any more resources — especially the resources of our military who've already given so much --into this, that we should have a discussion on the floor of the House. And I for one, feel we should have yet another authorization for use of military force so that we can come together, or not, as a body to think that this is a continued investment we should be making."
On the interest generated in her Congressional seat and if she believes a Democrat will hold the district
"It's 50 percent Independent — it's not a simple district — 35 percent Democrat, 15 percent Republican, so it's never been a simple one. You have to earn the vote and trust of your constituents in order to first of all be elected, and then successfully re-elected.
But you know, Hillary Clinton won this district by 58 percent; it's been Democrat since 1974. I won the seat in the last election with 68 percent of the vote. I'm confident with the talent pool out there and those who are expressing an interest that we'll put a Democrat in place again."
This segment aired on August 24, 2017.