The Rush To Automate In China
08:24
Play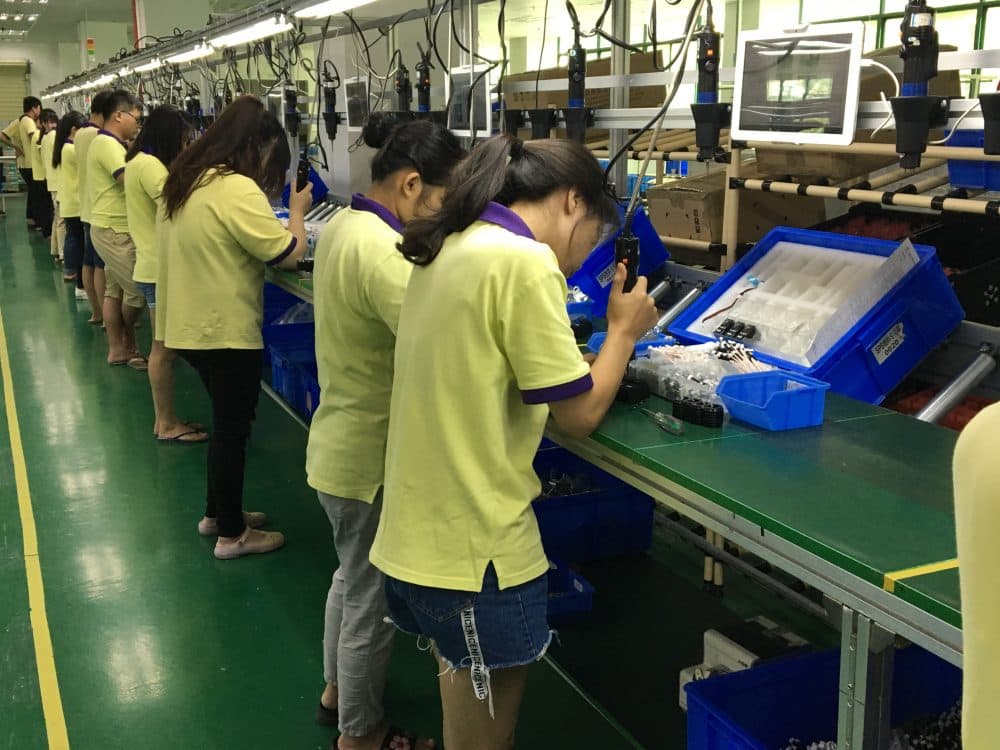 This article is more than 4 years old.
China has become a huge market for robotics and automation and American companies have taken notice.
Rethink Robotics, a Boston-based company, designs a robotic arm that can be used for manufacturing. Just last year, they started shipping to China.
"Electronic manufacturing is not going to move away from China," said Rod Brooks, CEO of Rethink Robotics. "We moved to where the market is now."
Simultaneously, the Chinese government is funding the creation of a domestic robotics industry. The plan, MadeInChina2025, was announced in 2015 by Chinese President Xi Jinping. MadeInChina2025 encourages increasing advanced manufacturing in China through artificial intelligence and automation.
Tina Tang works for the Rethink Robotics distributor in China. She said the policy has led to increased exposure for all robotics companies in the country, but has also led to more competition between Chinese and American robotic companies.
"Because Rethink is a foreign brand, we won't get the same strong support from the government as a local brand," said Tang. "But, every year there are hundred of robotic companies emerging. The best ones win, the bad ones are abandoned."
Guest
Asma Khalid, WBUR BostonomiX reporter. She tweets @asmamk and @bostonomix.
This segment aired on September 14, 2017.