Barney Frank, Noah Feldman On Legal Battle Over New CFPB Director
17:01
Play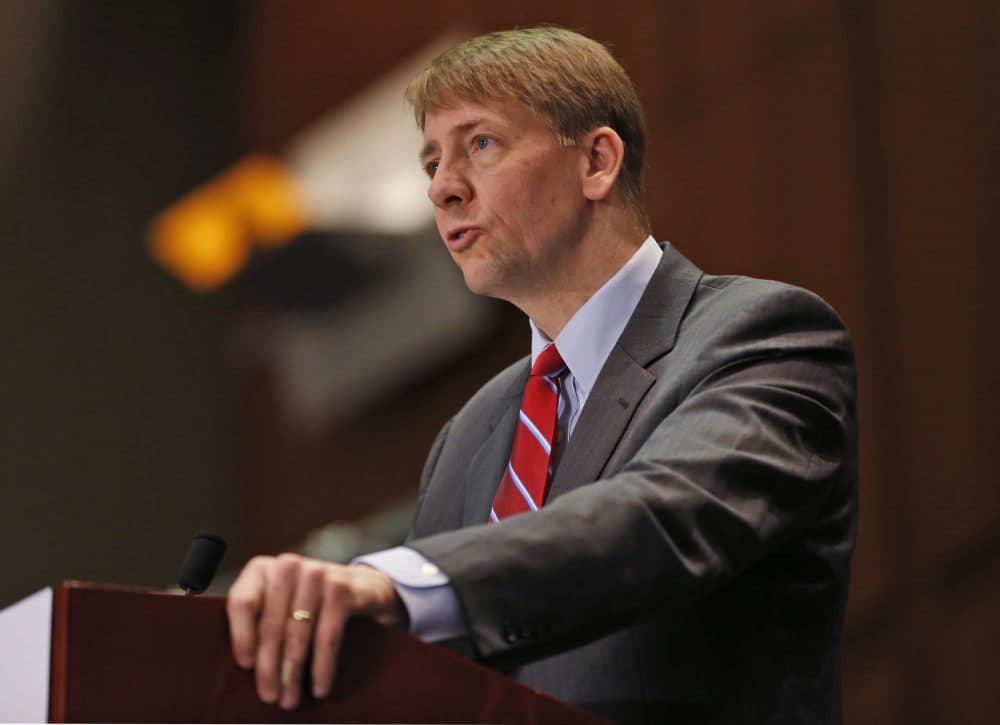 This article is more than 3 years old.
On Friday, Richard Cordray resigned from his post as director of the Consumer Financial Protection Bureau (CFPB), leaving a legal debate over who will take over as new head the bureau.
Both an Obama-era director, Leandra English, and a Trump appointee, Mick Mulvanvey, say they are the legal and appropriate leaders of the CFPB. They're both  emailing staff and sending out memos, and Mulvaney, who currently serves as the director of the Office of Management and Budget, even brought in some Dunkin' Donuts for his so-called first day.
Democrats, including former Massachusetts Congressman Barney Frank, say English, who was appointed by Cordray, should be in charge until the president appoints and the Senate confirms a new director, citing a Dodd-Frank provision.
However, President Trump has already appointed his OMB director, saying the Federal Vacancies Reform Act allows him to temporarily authorize acting officials.
Then on Sunday, English filed a lawsuit in the U.S. District Court for the District of Columbia seeking to halt the appointment of Mulvaney.
Guests
Barney Frank, former Massachusetts congressman. He tweets @BarneyFrank.
Noah Feldman, professor at Harvard Law School. He tweets @NoahRFeldman.
This segment aired on November 27, 2017.