Congressman Lynch On 2018, North Korea And The Democratic Party
Play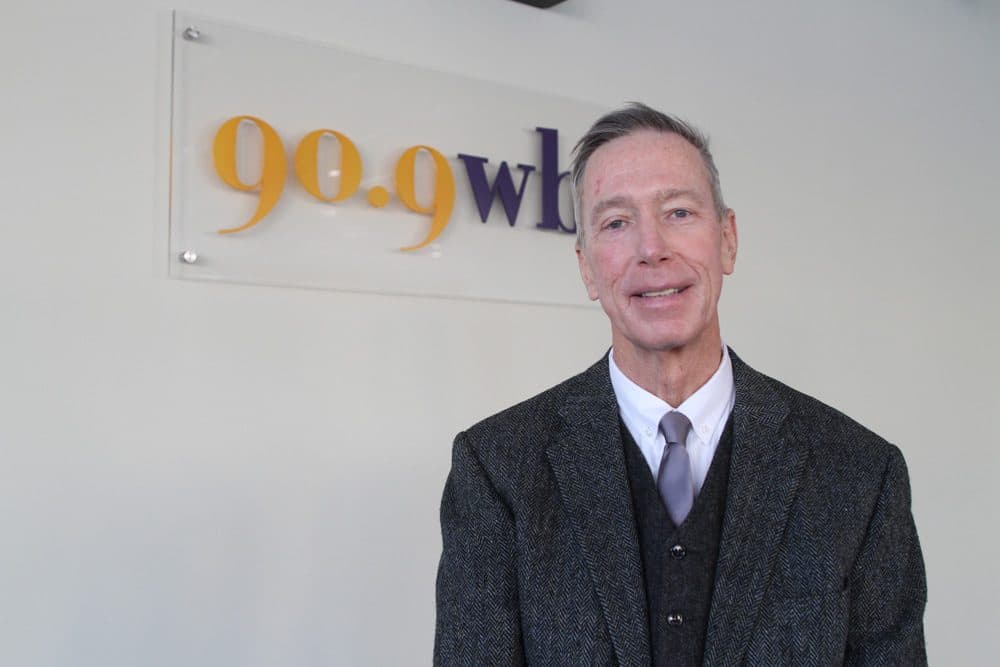 This article is more than 4 years old.
As the midterm election year kicks into high gear, we caught up with Congressman Stephen Lynch, who represents the Massachusetts 8th district.
On North Korea and national security
"[The president's tweets on North Korea] are very worrying — on a number of levels. Just look at what he's doing right now with the budget. He's right now proposing a 31 percent cut to the State Department. We've got vacancies in the ambassadorship in Egypt, Jordan, Saudi Arabia, the EU. So we've got a bunch of vacancies out there, it's rather scattershot in terms of what the president's priorities might be at any one given time. We've got basically total denial by the Republican oversight committee with respect to election hacking, and our election system. And also, we've got some serious concerns with respect to the financial networks, Swift and others, where we've got North Korean hacks that have been successful. So from a national security perspective, the current approach from the president is extremely troubling."
On President Trump's temperament
"I'm not sure it goes to the level of bombing another country. But, I certainly think that he gets out there on a limb in many cases without counsel. I guess at this point, my greatest hope is that he listens to some of the people who are knowledgeable around him. But I've seen enough instances where he has failed to do that: on immigration, on the so-called 'Muslim ban.' It seems to me that he's more focused on the 'campaign promise' then how the machinery of government might work. And it's tough to respond to in a logical way, or a rational way when you're not sure what's going to pop out of his mouth in terms of a new priority or a new direction."
On the Democratic Party's prospects in 2018
"Hillary [Clinton] won by a million votes in Massachusetts. We got all the electoral votes we could get. But the people we really need to speak to are people in the Midwest and the South, and try to push an agenda that includes them. A lot of those people voted for Trump because their towns, their cities, had been wiped out in terms of jobs by foreign trade. So Trump comes in and says 'Hey look, I'll tear up that NAFTA.' So cities and towns in the Midwest who lost millions and millions of jobs, saw him as their savior. That's a Democratic idea, and we didn't talk about that very much in the elections. We talked about 'We're going to put coal miners out of work' — that's not going to get you a lot of votes in West Virginia and Kentucky, believe me. We lost every single state in Appalachia, and that used to be an area that was really on the side of the angels and acting in their best interests. So we've got some work to do, but we've got to figure out a way to make the Democratic Party relevant to the lives of working people in the Midwest, and the South, and all over this country — not just the coasts."
On Massachusetts gubernatorial election
"I'm pretty much on the sidelines... I don't know enough about [the Democratic candidates] yet. They're out there, I get emails, I think I'm on all of their lists, so I get the campaign stuff on a regular basis. But, I think it's really fair to say that they haven't really defined themselves ye tor what their administration would look like."
Guest
Rep. Stephen Lynch, is the congressman for the Massachusetts 8th District. He tweets @RepStephenLynch.
This segment aired on January 5, 2018.