Novelist Mira Lee On Responsibility And Loyalty Among Sisters
10:30
Play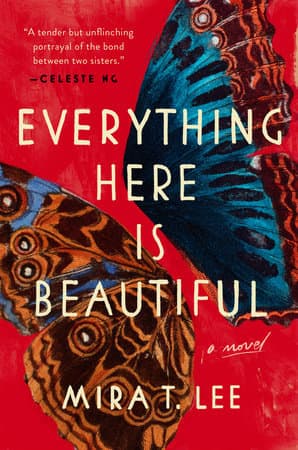 In her debut novel, Cambridge author Mira Lee delves deep into the tangled relationships we have with our families, and the challenges of mental illness.
The book, "Everything Here Is Beautiful," follows two sisters, Miranda and Lucia, and the sacrifices they're forced to make. Lucia struggles with chronic mental illness, with diagnoses varying from schizophrenia to bipolar disorder.
Lee writes from the point of view of each sister, painting a vivid picture of their relationship and the difficulties that define it.
Mira Lee will be speaking at the Harvard Book Store on January 19, 2018 at 7:00 p.m.
Guest
Mira T. Lee, author of "Everything Here Is Beautiful." She tweets @miratlee.
This segment aired on January 12, 2018.