Supreme Court Upholds Trump Travel Ban, Strikes Down California Law Regulating Pregnancy Clinics
Play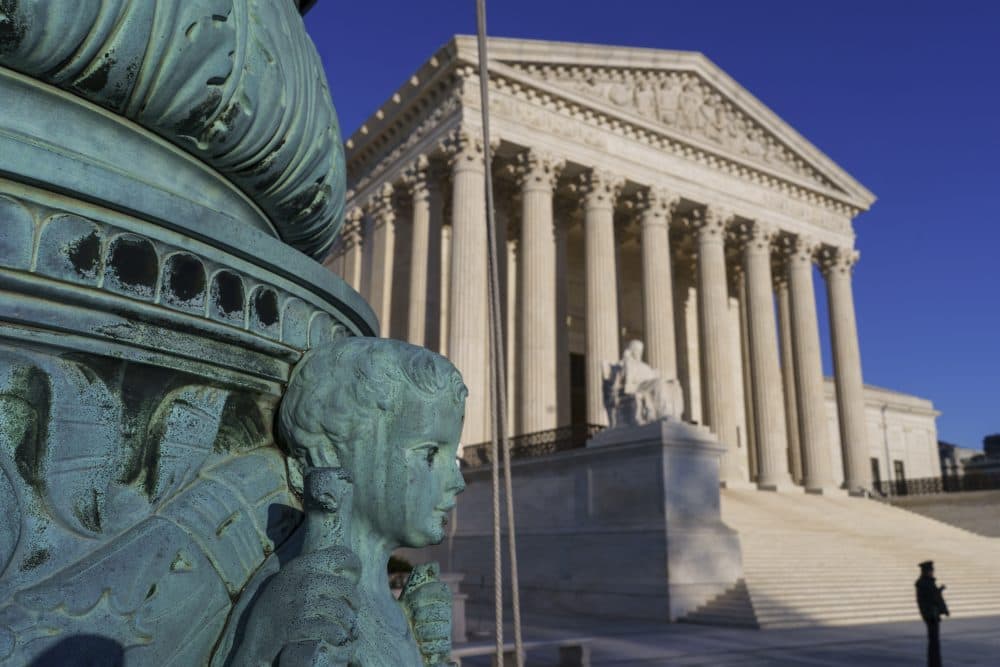 This article is more than 4 years old.
The Supreme Court announced decisions in two major cases today, and each could have significant implications down the road. In Trump v. Hawaii, more commonly known as the Trump travel ban case, the court ruled 5-4 to uphold the travel ban. In a second 5-4 decision, the court found that California could not compel pregnancy centers to provide information about abortion.
We talk with legal experts about how the court reached each decision, and what the future ramifications of those decisions might be.
Guests
Kari Hong, law professor at Boston College. She tweets @prof_kari_hong.
Fred Thys, WBUR reporter. He tweets @fredthys.
Michael Moreland, professor of law and religion at Villanova University. He tweets @morelandmp.
This segment aired on June 26, 2018.