SCOTUS Rules Against Government Unions
Play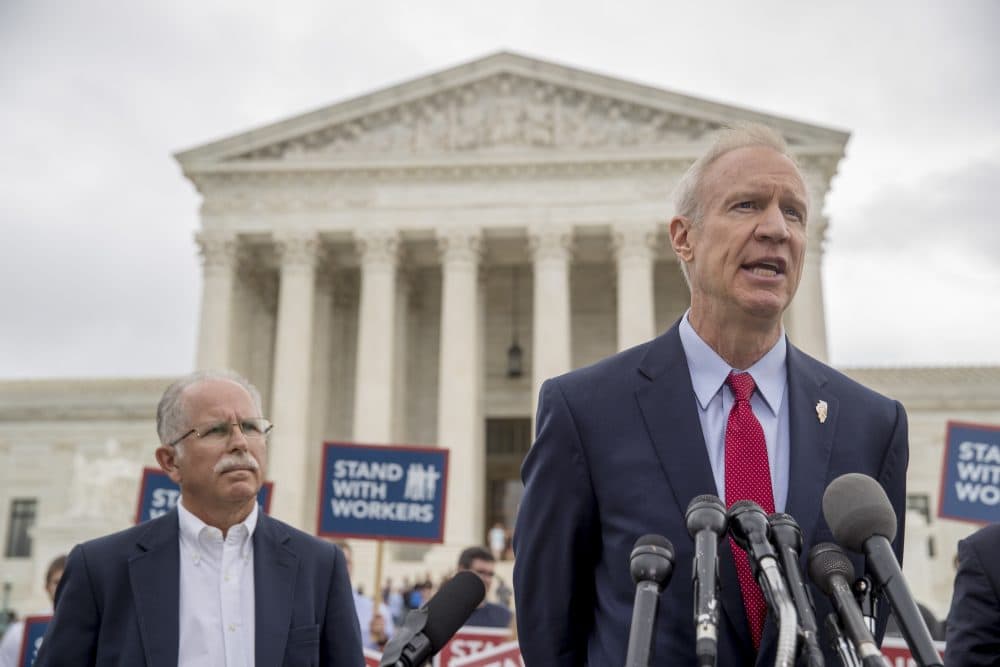 This article is more than 4 years old.
Let's take a closer look at Wednesday's major ruling out of the U.S. Supreme Court.
In a 5-4 decision, split along conservative and liberal lines, the court ruled that public sector unions cannot compel government workers to help pay for collective bargaining.
Writing for the majority, Justice Samuel Alito said that public sector unions, in requiring so-called "agency" fees from employees, were effectively forcing those same employees to support union political activities they might not agree with.
"It is hard to estimate how many billions of dollars have been taken from nonmembers and transferred to public-sector unions in violation of the First Amendment," Alito writes.
In a scorching dissent, whose rage practically leaps off the page, Justice Elena Kagan accused the court of "weaponizing" the First Amendment, saying this was not the first time the court had sidestepped its role as legal body and used speech protections to choose winners and losers in long running political debates.
"Almost all economic and regulatory policy... touches speech," Kagan writes, "And at every stop are black-robed rulers overriding citizens' choices. The First Amendment was meant for better things."
Guests
Charlie Chieppo, senior fellow at the Pioneer Institute. He tweets @charliechieppo.
Barbara Madeloni, president of the Massachusetts Teachers Association. She tweets @bmadeloni.
Nancy Gertner, former Massachusetts federal judge, senior lecturer on law at Harvard Law School and WBUR legal analyst. She tweets @ngertner.
This segment aired on June 27, 2018.