Week In Review: Immigration, Affirmative Action, Pay Equity
Play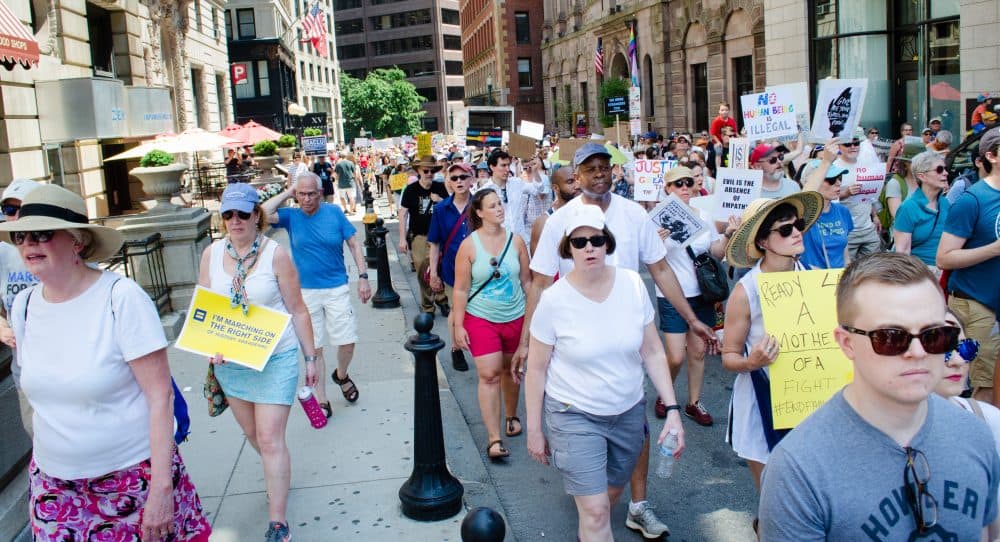 This article is more than 4 years old.
A mother and her eight-year-old daughter were reunited yesterday at Logan Airport, after White House policy forcibly separated them at the U.S. Mexico border some two months back. But what about the thousands of children that remain separated from their families? We'll discuss the latest news on immigration policy and how it is affecting the state.
Also this week, the Trump administration withdrew Obama-era guidance documents that encouraged schools and colleges to consider race as a factor in diversifying their campuses. The move will likely re-escalate national debate over the role that race should play in college admissions, and raises the stakes in an ongoing lawsuit against Harvard University that claims the school's admissions policies discriminate against Asian-Americans.
Finally, we discuss Massachusetts' updated pay equity law that went into effect last weekend and what it is likely to mean for businesses and employees.
Guests
Tiziana Dearing, co-director of the Center for Social Innovation at Boston College, and a member of WBUR's executive advisory board. She tweets @tiziana_dearing.
Charlie Chieppo, senior fellow at the Pioneer Institute and head of Chieppo Strategies. He tweets @charliechieppo.
This segment aired on July 6, 2018.