What Wisconsin Can Teach Us About Progressive Politics In America
17:30
Play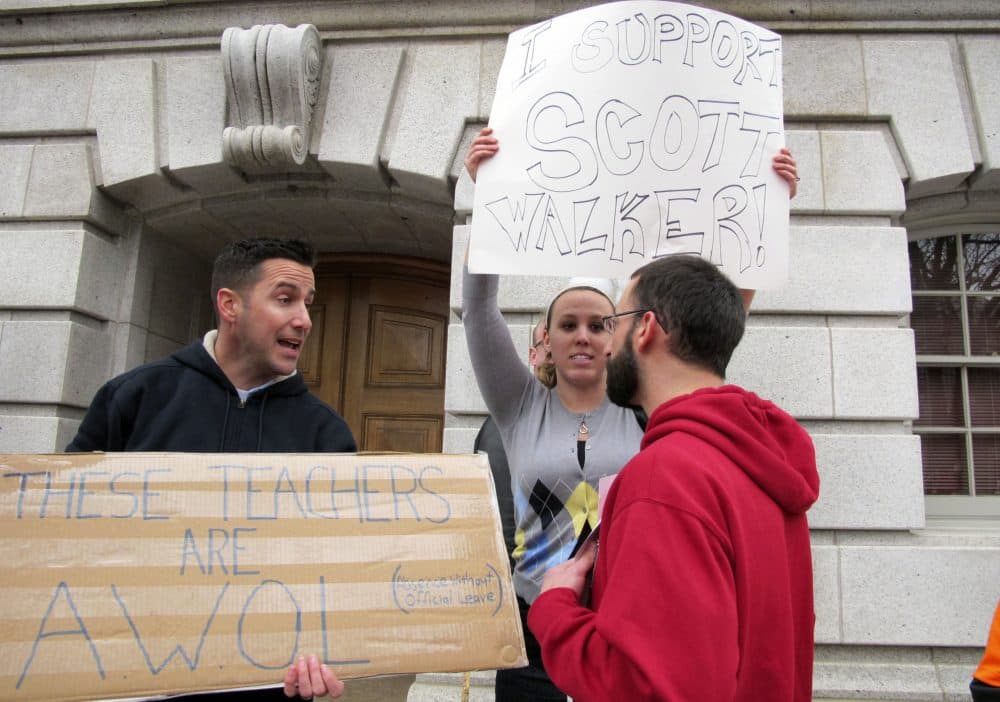 To understand some of the forces that propelled President Trump into the White House, it appears one need not look any further than Wisconsin. For more than a century, Wisconsin was known as a "laboratory of democracy," a bastion of progressive ideas and liberal government.
But in 2010, Republicans swept to power in the state and soon dismantled laws protecting labor unions, the environment, voting rights and public education.
But still, Hillary Clinton's 2016 campaign regarded the state as a keystone in her "blue wall," which if it held, would have ensured her path to the White House. Of course, that blue wall didn't hold.
So what explains this erosion of Wisconsin's century-old progressive legacy? And what does it tell us about the rise of conservative populism in America?
Guest
Dan Kaufman, author of "The Fall Of Wisconsin: The Conservative Conquest of a Progressive Bastion and the Future of American Politics." He tweets @dankaufman70.
Dan Kaufman will be speaking Thursday night at the Harvard Bookstore in Cambridge.
This segment aired on July 11, 2018.