William Gross Sworn In As Boston's First Black Police Commissioner, Stresses Community Policing And Diversity
23:02
Play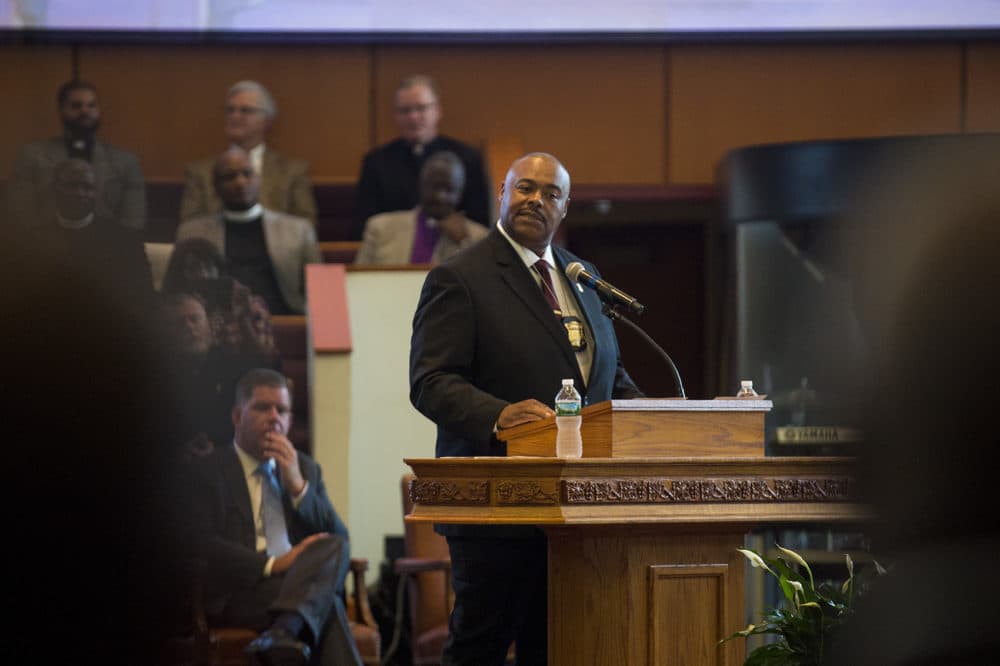 In a historic moment for the Boston Police Department, William Gross was sworn in Monday as Boston's first black police commissioner during a ceremony at Morning Star Baptist Church in Mattapan.
"In 1983, as a Boston Police cadet, if you ever told me I'd be here right now, I'd be like, 'No way.' Not a glass ceiling, but a brick ceiling!" Gross remarked at the ceremony. "But again, it is real. Again, look at [how far we've come], and what we have become."
Gross has been a member of the Boston Police Department for more than 30 years and has been lauded for his strong relationships with the community, especially people of color.
Guests
Simon Rios, WBUR Reporter. He tweets @simonfrios.
Bill Forry, managing editor of the Dorchester Reporter. He tweets @BillForry.
Brian Kyes, chief of the Chelsea Police Department.
Interview Highlights
On the significance of holding the ceremony at Morning Star Baptist Church
"In 1992, gangs into Morning Star Baptist Church and tried to kill a man during a funeral, and in 2018, we are here to confirm the first black police commissioner in Boston's history," Bishop John M. Borders, III, said at the start of the ceremony, referring to an incident of gang violence that broke out at the funeral of Robert Odom, who'd been a victim of a drive-by shooting. Borders says the attack forever changed his church.
The attack forever changed the church, and gave rise to the partnership between the city's clergy and police.
Simon Rios: "Let's remember that this tragedy ... led to the formation of the TenPoint Coalition. This is a nonprofit dedicated to ending violence in the city. So the fact that it happened in the same church, as you said, more than 25 years after the shooting — now an African-American kid from Dorchester is Police Commissioner? Even Gross himself said he wouldn't have believed it."
On Gross' journey to becoming commissioner
Bill Forry: "People who have gotten to know Willie Gross all these years, first as a patrolman, as a sergeant, as a sergeant detective and so on, have seen this sort of promise in him from the get go ... They spotted in him the characteristics of a leader, of somebody who was able to defuse situations on the street and was able to transcend race and gender on the street, and be able to talk to people and meet them where they live. That's a characteristic that I think people saw today, in his remarks. If they have seen Willie Gross in action before ... he has that charisma, that spark that people are attracted to. But at the same time, he is a beat cop at his heart. It's what he wanted to be when he joined the department. His aspiration wasn't to become commissioner, it was to become a sergeant detective, and he did. He became a well respected one within the department."
On the pressures and expectations for Gross as the first black police commissioner
BF: "Of course, he has his own biases and has his own turmoil that he's gone through as a young person growing up here. He was able to put some of that aside to meet people where they live, so to speak — white folks that he would have to police and gain as allies, and black folks, too, who were suspicious of the police, as he mentioned, with good justification, in this city and others. So he's been a perfect person to try to bridge that gap. The real challenge for him — and this is where, to get to your point about managing expectations — not every police officer in the department is Willie Gross. He is a unique individual; he is a leader who can inspire others, and that's going to be his charge here to try to take his style and let it filter down through the ranks."
On transitioning from superintendent-in-chief to commissioner
Brian Kyes: "As we all know, Will was the No. 2 leader of that department for the last four and a half years. Essentially ... Commissioner [William] Evans, he did a ton for the BPD, but Will was right there, side-by-side with him, and I think honestly, in my opinion, the transition I think is going to be seamless."
"His goal is to drive down violence in the neighborhoods of Boston. I mean, it's averaging probably a homicide a week for the last few years. And he really wants to take the guns, as did Commissioner Evans, out of the hands of these would-be criminals, and really just do everything he can to really make the city as safe as it needs to be ... His approachable style and the fact he's so responsive to the needs of the members of the community are going to take him a long way."
This segment aired on August 6, 2018.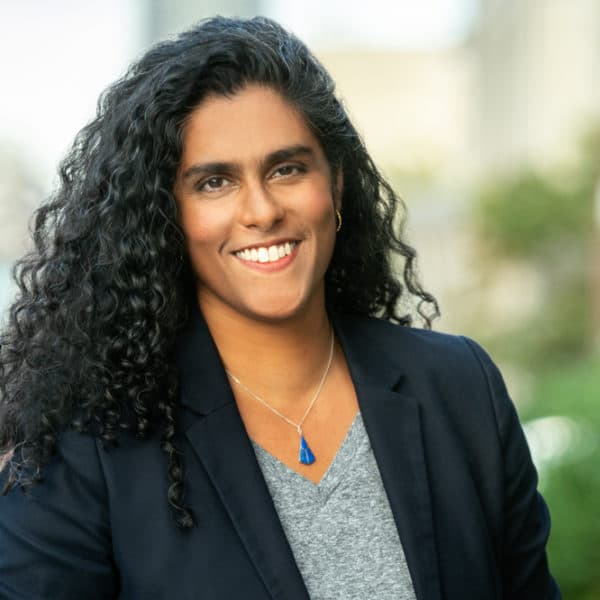 Meghna Chakrabarti Host, On Point
Meghna Chakrabarti is the host of On Point.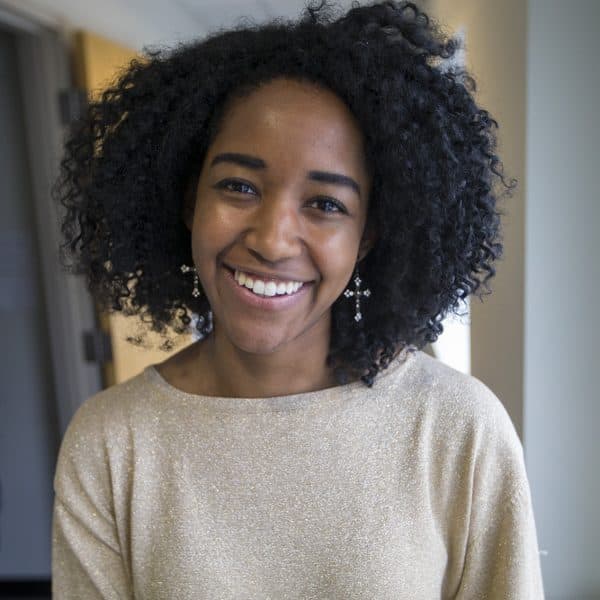 Paris Alston Producer, Radio Boston
Paris is an associate producer for Radio Boston.