Is It Time To Rethink Voting In Massachusetts?
Play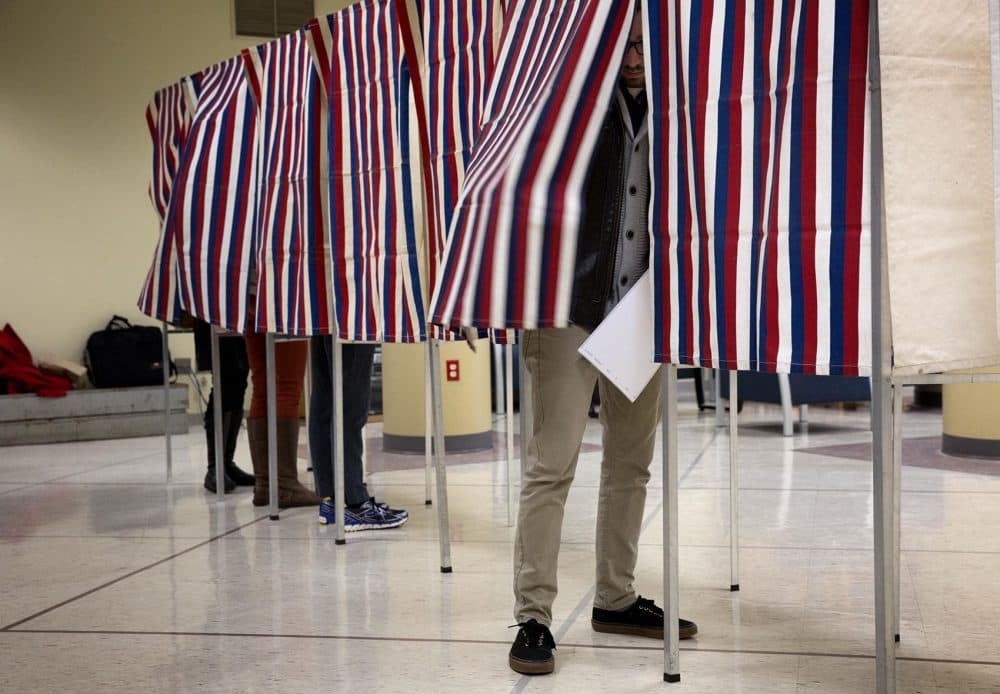 This article is more than 4 years old.
As election season heats up, some locales are trying to improve how we vote.
Gov. Baker signed a bill last week adopting automatic voter registration in Massachusetts — meaning eligible residents are simultaneously registered to vote when they get their driver's licenses or health insurance through the state.
Up north in Maine, which became the first in the nation to adopt ranked-choice voting for its statewide elections, has allowed voters to rank candidates from first to last when completing their ballots, instead of just voting for one person (something residents in Cambridge will be familiar with).
But is it time to go even further and totally re-imagine how we vote in Mass.?
Guests
Erin O'Brien, associate professor of political science at UMass Boston. She tweets @Prof_EOB.
Jerold Duquette, associate professor of political science at Central Connecticut State University. She tweets @JeroldDuquette.
This segment aired on August 13, 2018.