'Crazy Rich Asians' Sparks Cultural Moment And Calls For More Diversity In Hollywood
22:30
Play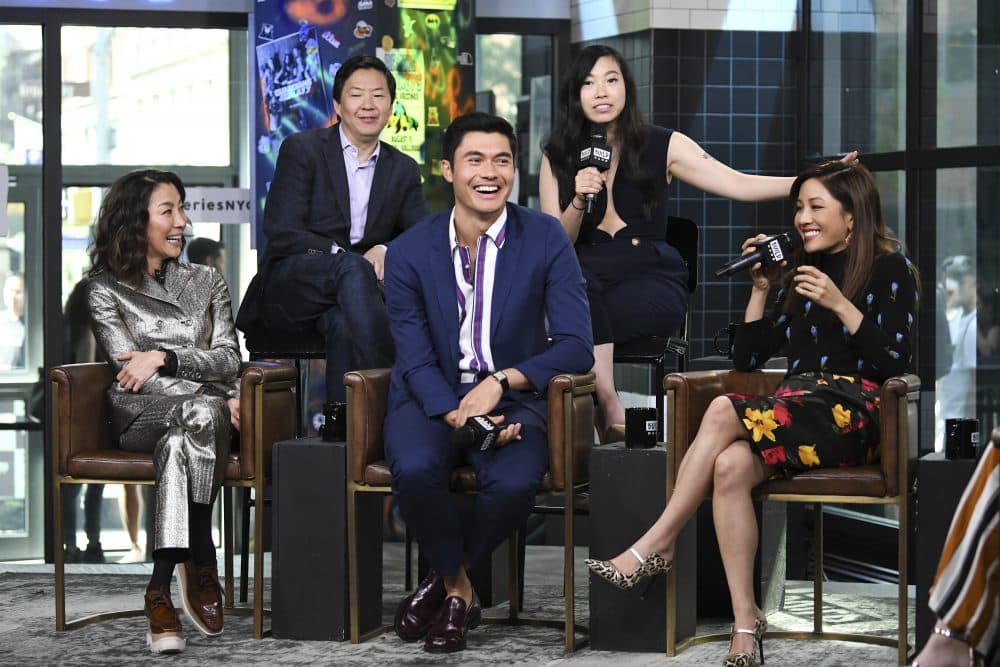 The new movie "Crazy Rich Asians" is smashing stereotypes in Hollywood. It's a romantic comedy, which topped the box office in its opening weekend. It's also the first major Hollywood film with an all-Asian cast since the "Joy Luck Club" came out — all the way back in 1993.
"Crazy Rich Asians" is the story of a young, Asian-American woman who travels with her boyfriend to his best friend's wedding in Singapore, where she also meets his family — who, she finds out, is extremely well-off.
Guests
Karen Young, Boston artist-in-residence and founding director of The Genki Spark.
Gish Jen, author of several books, including "Typical American" and "The Girl at the Baggage Claim: Explaining the East-West Culture Gap."
Michael Tow, actor and producer with Tow Arboleda Films.
This segment aired on August 23, 2018.