Cardinal O'Malley Meets With Priests Amid Sex Abuse Scandal
33:31
Play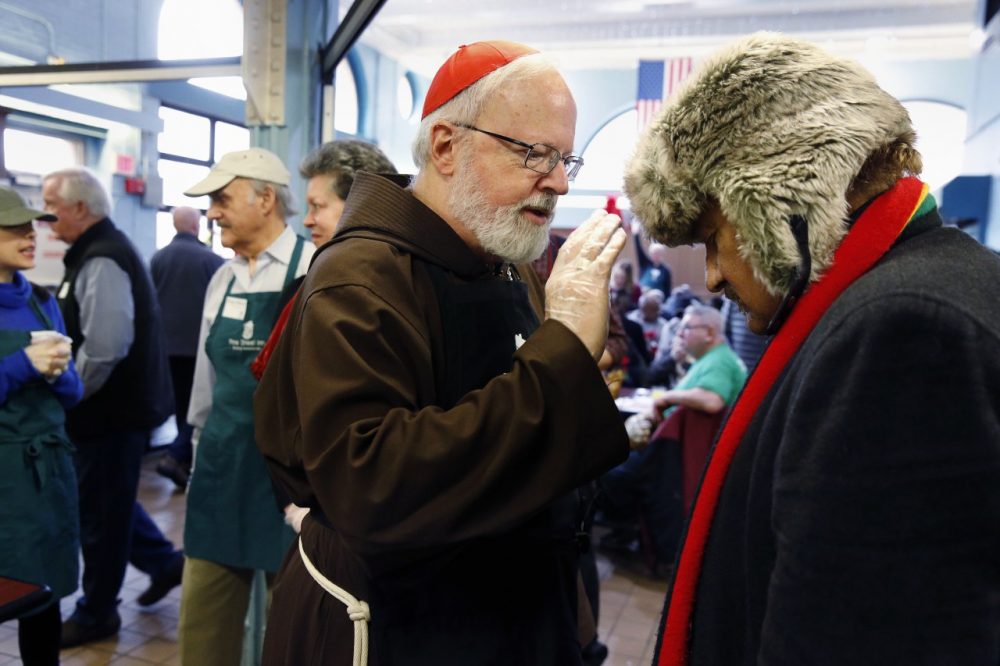 This article is more than 3 years old.
Boston Cardinal Sean O'Malley met with some 600 priests from the archdiocese Tuesday afternoon amid growing scandals within the Catholic Church over clergy sexual abuse.
The meeting came after a very critical letter over the weekend from a former Vatican diplomat, accusing Pope Francis of knowing about and ignoring accusations of sexual abuse against the former cardinal of Washington, Theodore McCarrick, and calling for the pope's resignation.
As members of the Catholic community wrestle with the latest news about sexual misconduct their church, they wonder what will be done to rectify the scandal and where the church goes from here.
Guests
Simon Rios, WBUR reporter. He tweets @simonfrios.
Tiziana Dearing, co-director of the Center for Social Innovation at Boston College, former president of Catholic Charities for the Archdiocese of Boston, and a member of WBUR's executive advisory board. She tweets @tiziana_dearing.
Peter Borre, canonical advocate and chair of the Council of Parishes, which represents parishioner groups in Rome.
Anne Barrett Doyle, co-director of BishopAccountability.org, a Massachusetts-based website that tracks clergy sex abuse cases. She tweets @barrett_doyle.