Baker Says Columbia Gas Infrastructure Costs 'Are Going To Be On Them,' As Affected Communities Work To Recuperate
14:32
Play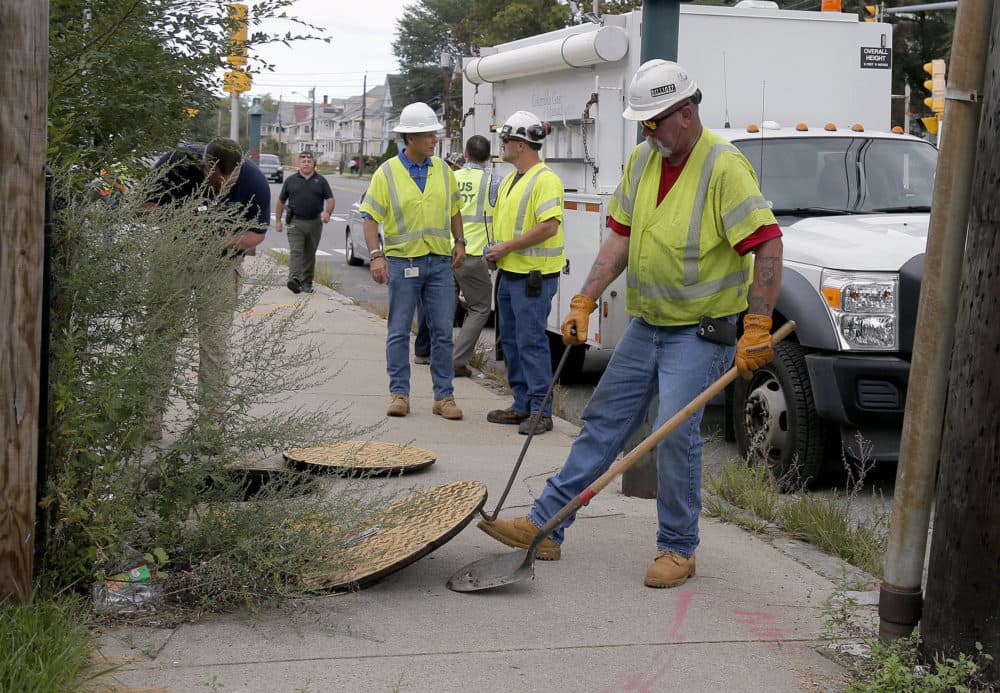 This article is more than 1 year old.
Life is a long way from returning to normal for the thousands of people affected by last week's terrifying gas explosions north of Boston.
Many residents in Lawrence, Andover and North Andover are still without gas, and schools in Lawrence remained closed Monday.
Meanwhile, Gov. Charlie Baker and the leaders of those three communities say a new a foundation will be up and running by the end of the week to provide financial aid for people affected by the fires, which killed one man, forced thousands from their homes, and damaged 80 buildings.
Baker says ultimately, Columbia Gas will be on the hook for the catastrophe.
"Columbia is going to be expected to and will anticipate that the infrastructure issues are going to be on them," Baker said at a press conference Monday. "But there are a whole bunch of issues associated with how people actually get from here to there and the losses that they incur as a result of that that need to be dealt with. That's what we believe this fund will be for."
He says the fund should be able to provide millions of dollars in aid.
Over the weekend, the gas company announced plans to replace 48 miles of gas pipeline in the three communities.
However, local leaders and residents remain frustrated with its efforts to address their concerns. Lawrence Mayor Dan Rivera has been among the most outspoken, saying he would like to see Columbia Gas take more control of the situation.
Guests
Callum Borchers, WBUR Bostonmix reporter. He tweets @callumborchers. 
Dan Rivera, mayor of Lawrence. He tweets @danrivera01843.
This segment aired on September 17, 2018.