State Police Attempted To Destroy Records Amid Scandals
05:53
Play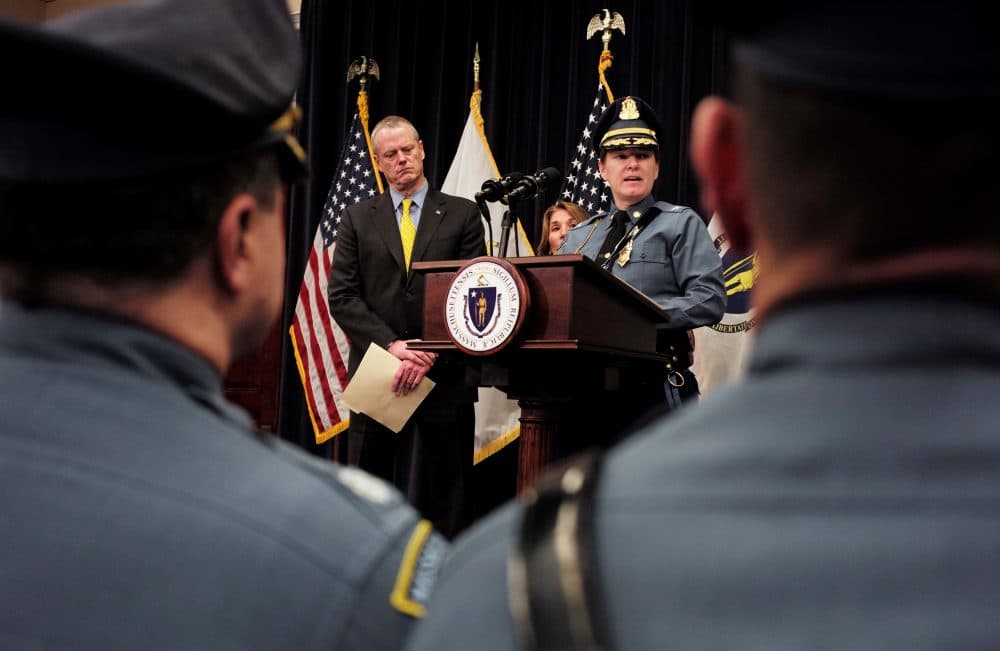 This article is more than 2 years old.
As the Massachusetts State Police was dealing with multiple scandals, they sought permission to destroy record, some dating back decades, that could be an essential piece of the investigations into the payroll and overtime scandals.
While they were not successful in destroying the records, the timing of the requests is raising questions for watchdogs.
For instance, the day after the Boston Globe published a story in March exposing that payroll records had been hidden from the public, the agency requested permission to destroy boxes worth of records.
Baker said Wednesday that all of the requests fit state protocols for throwing out records, but that the state police should not be following normal protocols right now.
"They shouldn't be destroying payroll records," Baker said. "They shouldn't be operating under standard operating procedure at this point in time given everything else that's happening with respect to state police and payroll."
Guest
Ally Jarmanning, digital producer at WBUR. She tweets @allyjarmanning.
This segment aired on October 10, 2018.