'I Fall In Love With His Poetry And Have To Set It To Music': Luciana Souza On Leonard Cohen
12:00
Play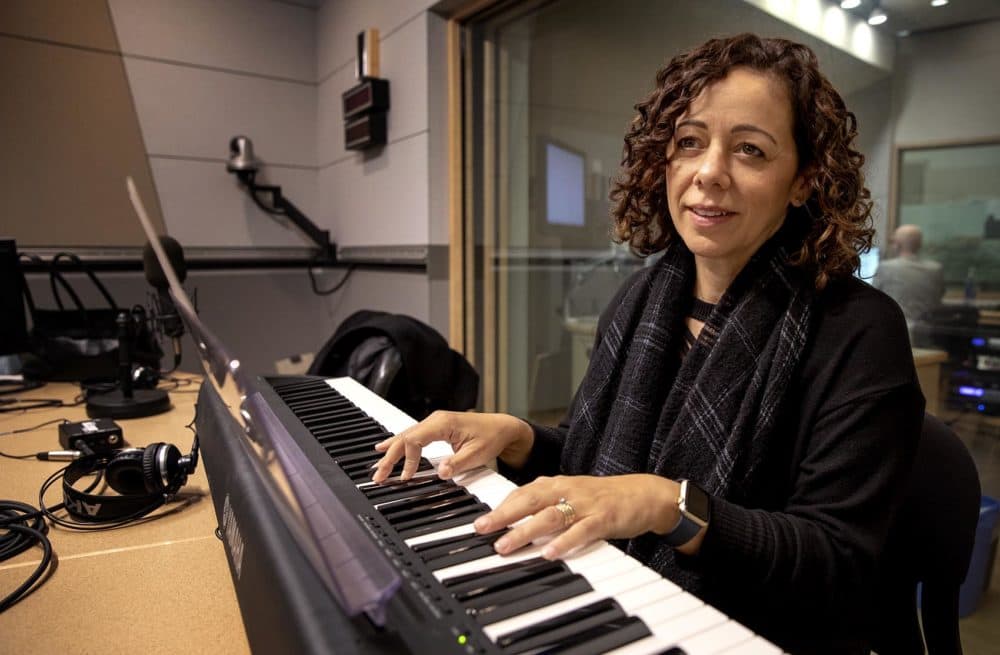 This article is more than 2 years old.
Grammy Award-winning Luciana Souza's new album "The Book of Longing" sets the works of famous poets, like Leonard Cohen and Emily Dickinson, to music. The songs on the record are simple and contemplative "to allow the words to be heard and the story [of these poems] to be told," Souza said.
Luciana Souza will be performing Friday at Berklee College of Music as presented by the Celebrity Series of Boston. 
Guest:
Luciana Souza, musician. Her new album is "The Book of Longing."
Interview Highlights:
On the poetry of Leonard Cohen, which is used in four songs on the album: 
"Leonard's poetry is just very direct, refined and poetic but also it speaks like language to me. As a Brazilian who's always translating into English, it just jumps off the page. He just knows what he's doing so well. I just literally fall in love with his poetry and then I am possessed and have to set it to music."
On composing music that emphasizes the words of these poems: 
"In the beginning my music was much more complex and I needed complexity I guess to get to some place. But now I just want to distill everything to the most basic things. I'm writing quite simple music, almost hymn-like ... as opposed to writing really complex jazz pieces. The poetry is simple, the melodies are simple. It's really to allow the words to be heard and the story to be told."
On how it can be daunting to adapt the poems of legends like Leonard Cohen: 
"It's quite intimidating. I'm Brazilian coming into this language and these [are] master, literary people. What's intimidating about it is that the poetry doesn't need me. It's a finished product, it's a finished masterpiece. I really need to bring something to it and that's what I try to do and hopefully successfully on this record."
On why she views consuming poetry as an act of resistance: 
"The world is loud and busy and people are in a hurry and not absorbing things. Not thinking about language, not thinking about how they speak, how they behave. I mean, it feels like this to me. I'm raising a 10-year-old and I'm constantly saying 'Let's slow down, let's take a breath, let's stop and see what we're doing. Let's observe our thoughts, let's observe our actions and then proceed.' "
"So the fact that you would sit down and read poetry seems to me like an act of resistance at a time when everybody is just reading the news feed and scrolling through things and speeding through things. The fact that you would let a thought go inside, reverberate within your existence and your ideas and your thoughts at that moment and then go on with your life — seems like something different."
This segment aired on November 9, 2018.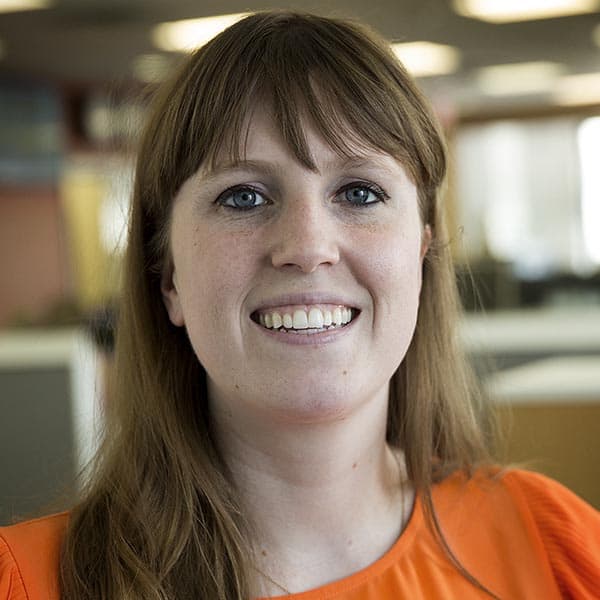 Zoë Mitchell Producer and Studio Director
Zoë Mitchell is a Radio Boston producer and studio director.