Unions Agree To Deal With National Grid, Ending 6-Month Lockout
08:45
Play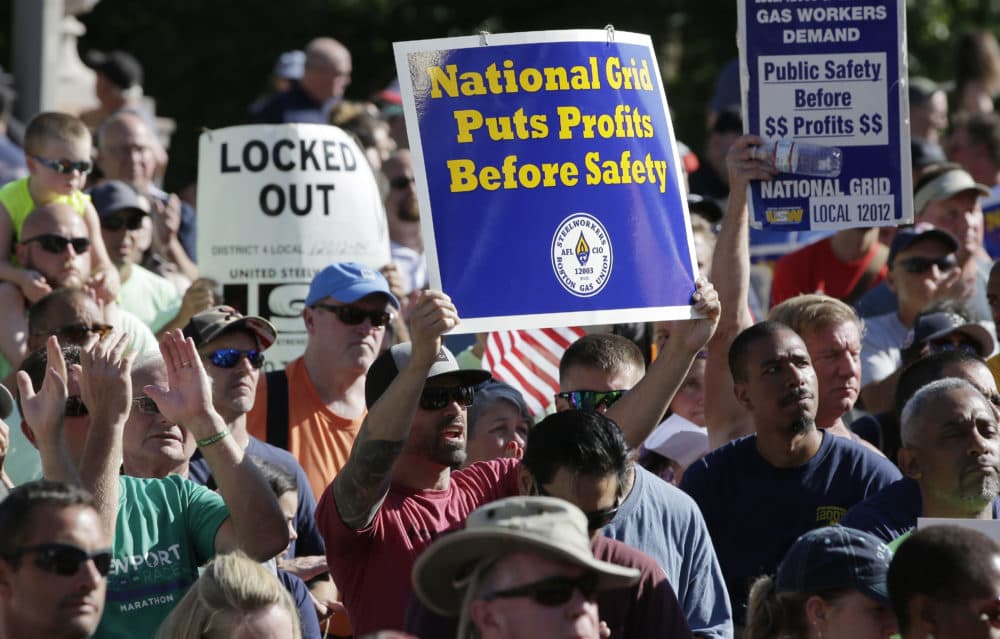 After half a year out of work, the 1,250 gas workers locked out by National Grid have a new contract.
Union leaders and representatives from the company reached a tentative agreement last week on a deal that would replace the contract that expired in June when negotiations broke down.
On Monday, a majority of the membership of the two locked-out unions approved the negotiated contract in separate votes.
Guests
Bruce Gellerman, WBUR reporter. He tweets @AudioBruce.
Robert Forrant, professor of history at UMass Lowell.
This segment aired on January 7, 2019.