Nathan Englander Explores Religion & Rebellion In 'Kaddish.com'
Play
This article is more than 4 years old.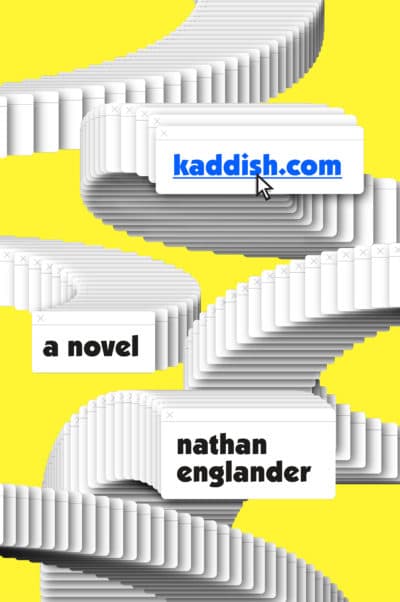 Rebellion and religion aren't often companions but they're at the heart of writer Nathan Englander's new novel. The book, "kaddish.com," also has a darkly humorous take on religious traditions and the internet.
The book follows Larry, a secular son in a family of Orthodox Brooklyn Jews, who has turned his back on his faith. But when his father dies, the responsibility of reciting the Kaddish, a Jewish prayer for the dead, falls on Larry. So, Larry turns to the internet, hiring a stranger on the website kaddish.com to recite the prayer in his stead.
Englander will be at the Harvard Book Store on April 1 at 7 p.m.
Guest
Nathan Englander, author. He was a finalist for the Pulitzer Prize in 2013. He's also been a Guggenheim fellow and The New Yorker selected him as one of "20 Writers for the 21st Century." His latest book is "kaddish.com." He tweets @nathanenglander.
This segment aired on April 1, 2019.