How Should The NFL Handle The Robert Kraft Case?
19:17
Play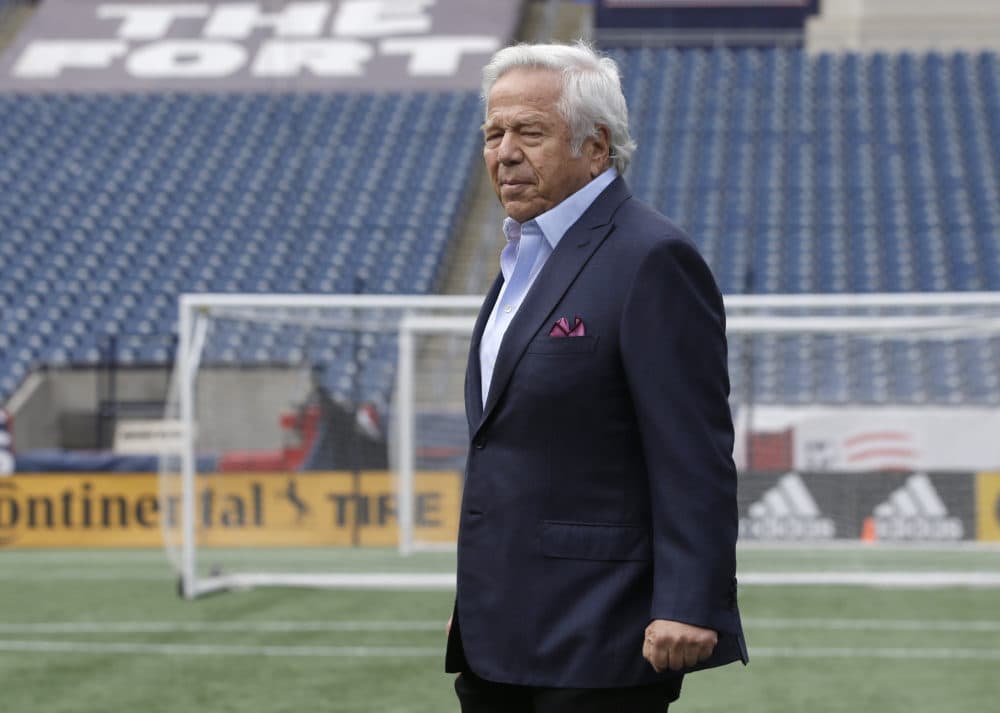 NFL owners are gathering in Miami today and tomorrow for the league's spring meeting. Topics include possible rule changes and locations of future NFL drafts.
Another item on the league's agenda — whether it comes up in the meeting or not — is how to handle Patriots owner Robert Kraft, who is charged with soliciting prostitution.
A Florida judge ruled last week that surveillance video allegedly showing Kraft in the act cannot be used in court. Prosecutors are appealing, but some legal analysts say the decision is a crippling blow to the case against Kraft.
Whatever the outcome in court, Kraft will still have to stand in judgment of the NFL. The league has pledged to, quote, "take appropriate action" under its personal conduct policy, but what will that look like? And will it be enough?
Guests
Shira Springer, WBUR sports and society reporter. She tweets @shiraspringer.
Dan Shaughnessy, sports columnist and associate for The Boston Globe. He tweets @dan_shaughnessy.
This segment aired on May 21, 2019.